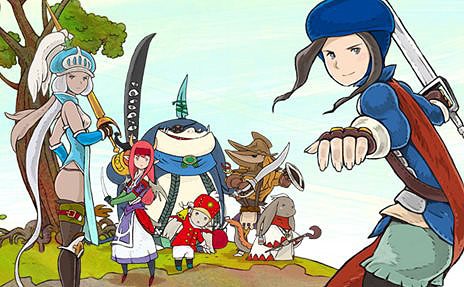 The trailer for
Final Fantasy Tactics S
is here! What you didn't know there was a new Tactic game coming out? Well, check out the video first and we'll tell you all about it!
If you didn't know,
Square Enix
has been working on bringing the Final Fantasy Tactics series back so you can once again join the world of Ivalice. This time though it'll be a social game. Now now, don't groan just yet. You can create clans with your friends to expand your group. Up to nine players can be on the field which happens to be a little flat. This most likely is from the fact that it is a mobile game. You can choose to spend gil on gear and recruiting more members. You get it through a series of quests.
Mobage
is in charge of this game and seeing as their parent company,
DeNA
, was the one to localize the previously super fun
Airborne Bridage
, this one might see a localization fairly soon. The game is already available in Japan with no word on a western release as of yet. Check out some screenshots!
If you haven't given the Mobage mobile entries a try, as a fan, I suggest them. Even for a few time consuming fun. Will you play a new tactics game?