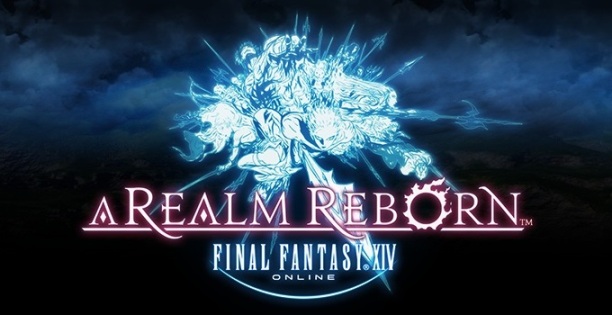 Naoki Yoshida, the lovable producer of
Final Fantasy XIV: A Realm Reborn
, sat down earlier today to give his 8th Live Letter from the Producer and answer some players' questions. There are a lot of important details, so check out the highlights below!
As we already reported, phase 4/open beta
will begin August 17
, or the 16th for phase 3 beta testers. Phase 4 will only last one weekend, but the next weekend early access will begin on the 24th and last continuously until the game goes live on August 27. Furthermore, for people who played 1.0, you will be able to play ARR free until September 9, roughly two weeks after launch.
And yes, to assuage everyone's concerns,
everything
from phase 4 will be carried over from phase 4 to the full version of A Realm Reborn. The full game's content will be available in phase 4, including the new Arcanist class. The only limitation is that there will be a level 20 cap imposed, but considering it's only for one weekend, I think everyone will be able to survive.
Yoshi-P has asked players to specifically test two things during phase 4: the housing system and PvP. During phase 4, a housing area will be released in the La Noscea area for purposes of a stress test, so everyone should go check that out. Additionally, Yoshi-P would like Legacy players with characters at level 30+ to go to the Coliseum (now Wolves' Den) to test the basic actions of the PvP system, though most PvP content will not be available. The Wolves' Den has a minimum requirement of level 30, so new players won't be able to do this part during phase 4.
Obviously there will be a bunch of new content for ARR then what players have experienced in the beta. As was intimated in the last
Producer Letter
, there are plans for "extreme" versions of all primal, as well as a harder mode for each instanced dungeon. The Great Labyrinth of Bahamut is supposed to be very challenging, and will be the hardest dungeon in FFXIV for a while. And during the Live Letter, Yoshi-P showed a picture of a new unicorn mount!
The dev team has also been working to add incentives to keep playing FFXIV by establishing a veterans reward system. There are rewards planned for every 30 days of subscribing to ARR up to 90, with plans to add more rewards for greater lengths of time. If you subscribe for 30 days, you can a wind-up cursor minion and/or (it's not clear if this is a choice) an item used to change your character's appearance. At 60 days, the rewards are a voucher for black heat-resistant gear and/or a black chocobo chick minion. At 90 days, the rewards are a Beady Eye (Ahriman minion) and/or a Voidsent Resonator (Ahriman mount).
Quick hits:
• A screenshot feature for the PS3 will be added during phase 4.
• The Arcanist's attribute points will NOT be shared between Scholar and Summoner.
• If additional summoner egi are going to be added, it won't be until the level cap is raised.
• There are plans to add more job paths to the other classes in the future, at least for the next expansion.
• A fee-based world transfer service is planned for 2-3 weeks after the launch.
• The barber shop is a planned addition for the initial patch (2.1), where you will be able to change your character's hairstyle, hair color, eye color, face paint, and beard.
• There will be a darklight armor for white mages.
• Treasure maps are "not very far away."
Another big Live Letter with lots of info, and the anticipation for FFXIV is reaching its peak. Phase 4 will begin in just over a week, with early access coming just a week after that. We can survive just one more week, right? … Right?
[A full recording of the Live Letter -- albeit in Japanese and with no full translation yet -- has been uploaded
here
]
[Source:
Letter from the Producer LIVE Part VIII Q&A Updates
]