Another bumper week for you guys to gorge yourselves on! There's an exciting new development that I will talk to you about later in the article, together with the usual mix of outstanding threads, opinions, music and artwork.
Also,
Early Access for XIV:ARR started earlier today!
If you aren't eligible for Early Access however, don't worry, official release is starting on the
27th of August
. Just a few more days left guys!
Hoping You Had A Chocotastic Day...
Absolutely No-One!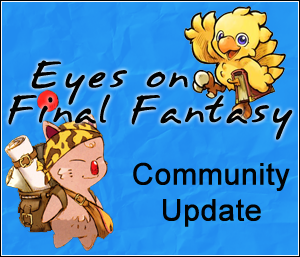 Quote Of The Week

Last Week's Quote: Galuf from FFV
"Even if the world becomes your enemy...I'll be your knight, I'll protect you."



Originally Posted by
This week's member suggestion courtesy of Shauna!