Date of Birth

April 15, 1992 (26)
About Dark Goddess
Real Name:

None of your buisness
Gender:

F
Location:

.:Living In This Lie:.
Occupation:

Student ( and sucking at it by the way.)
Interests:

Playing FF, playing guitar,& eyeliner, (eyeliner is an intrest so deal!) I could live with out them, but I would be a VERY unhappy girl.
Contributions: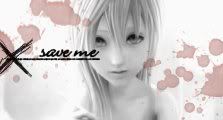 Tom
is my black soul brotha!
Ron
is my sock sista!
Rikkuness
is my sista!
Strife Leonhart
is my brother!
Total Posts
Total Posts

187
Posts Per Day

0.04
Visitor Messages
Total Messages

880
Most Recent Message

11-24-2010

08:04 AM
General Information
Join Date

01-24-2005
Referrals

2