Date of Birth

April 10, 1980 (38)
About DeBlayde
Real Name:

Brys
Gender:

m
Biography:

I was born. I live. I'll die sometime.
Location:

well, it ain't coldest Hel no more. :D
Occupation:

Banking Advisor for BNZ! go me!
Interests:

biological psychology is FASCINATING!!,snoboarding is a blast and a half, love rock climbing, hiking, outdoorsy shtuff. I live in a good place for it, too. And I really like swords.
Contributions: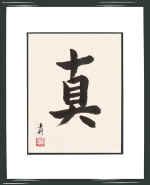 Makoto, Honesty.
Total Posts
Total Posts

857
Posts Per Day

0.16
Visitor Messages
Total Messages

5
Most Recent Message

12-17-2005

02:32 PM
General Information
Last Activity

02-18-2007

10:06 PM
Join Date

11-22-2003
Referrals

0