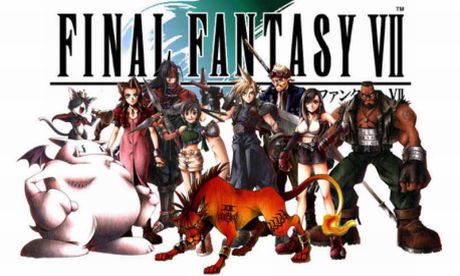 Not too long ago
Sqaure Enix registered the domain name of finalfantasyviipc.com
. Of course the crowd of fanboys nearly peed their pants at the thought of a possible remake. Well now the site briefly went live and thanks to the lovely invention of
Google Caches, there is a screenshot
that caught a bit of the site.
"Enjoy the RPG classic FINAL FANTASY VII for PC, now with a host of new online features"

"Whether you're a seasoned FINAL FANTASY VII veteran or exploring this RPG classic for the very first time, show off your in-game accomplishments and put your gaming skills to the test with 36 brand new achievements to unlock. Share your profile with friends online to find out who is the ultimate FINAL FANTASY fan.

"Find yourself stuck on a difficult section or lacking the funds to buy that vital Phoenix Down? With the Character Booster you can increase your HP, MP and Gil levels to their maximum, all with the simple click of a button, leaving you to enjoy your adventure."

"Whether you're away from home or simply using a different computer to play, enjoy FINAL FANTASY VII wherever you are. With cloud save support in FINAL FANTASY VII you can continue your game progress right where you left off, all you need is an internet connection."
Using the "Cloud" (this probably made them giggle when they decided to include that) you'll be able to save your game and then proceed to access it from any other PC that has internet connection! The rumor is that it would be available for Steam, the online gaming distributor. The involvement of Achievements as well as using the Cloud function heavily implies the use of Valve's
Steamworks
.
Luckily the price listed is only £7.99/€9.99. Which is fairly cheap. Many may be disappointed with the lack of an HD remake but the thing to remember is it's on PC. Being on PC means Mods. I'm sure the fans might create their own HD FFVII so you might get it one way or another!
Square Enix has yet to comment on the whole thing so it's still technically a rumor until they confirm it.