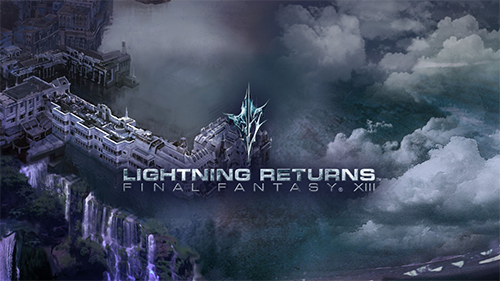 The first English screenshots have been released, showing off the divine city of Luxerion, a staunchly religious city with a bad case of impending doom. While still images might not be the most exciting thing just after the release of the first
Lightning Returns
trailer
, there's still new places shown and at the very least the environments - and Lightning herself - are beautiful.
Each of the stills comes with a caption, revealing a little more about the nature of the shot as well as elements within the game. From this, we've been able to glean a few tidbits which might interest you! With Lightning as the sole participant in battle, the system has been switched up a bit. No longer is she bound to a single class; instead, commands can be customised to ensure you're always able to handle every situation. Say goodbye to Auto-Battle, too!
There are some more hints on the plot, too. Lightning has been tasked with investigating serial murders happening within the city, probably tied to the strange group wearing hooded robes and meeting in the dead of night. Apparently, someone is also tracking Lightning; is it the group, or some other faction? How this all ties together is a bit of a mystery so far, but I guess that's the point of playing the game!
Clocks play a prominent role, with the passage of time an important thing to take note of, as well as the time of day having an effect on actions of NPCs and events. Monsters also appear frequently at night, and there are new monsters introduced to bring fresh flavour to the new world.
Clearly you're more interested in seeing the goods than hearing me explain it, so without further ado, your
Lightning Returns
screenshots!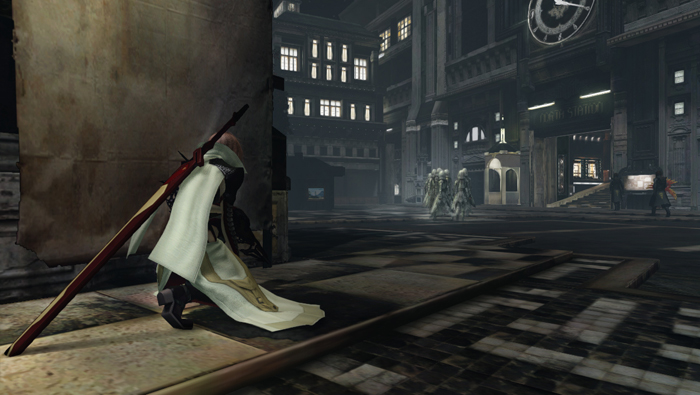 "A group donning white robes gathers quietly in Luxerion as the clock strikes midnight. Some missions require skills of stealth as Lightning is ordered to trail this mysterious mob."
"Interactable objects like this pole can be found around town. Utilize them to get around quickly and effectively!"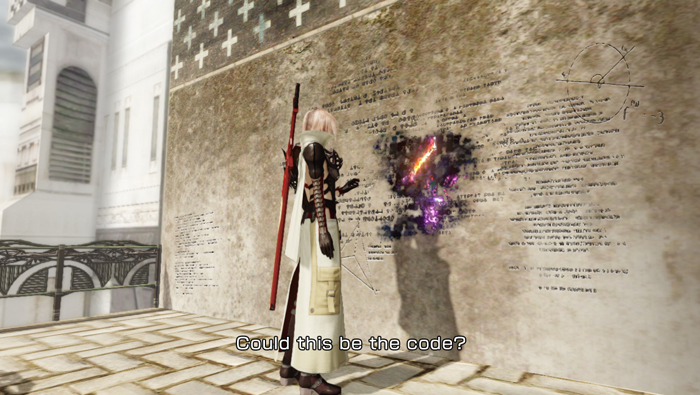 "The dawn's light uncovers a secret code, one of the clues needed to uncover a mystery. More are hidden around town, but can only be found during certain times of day."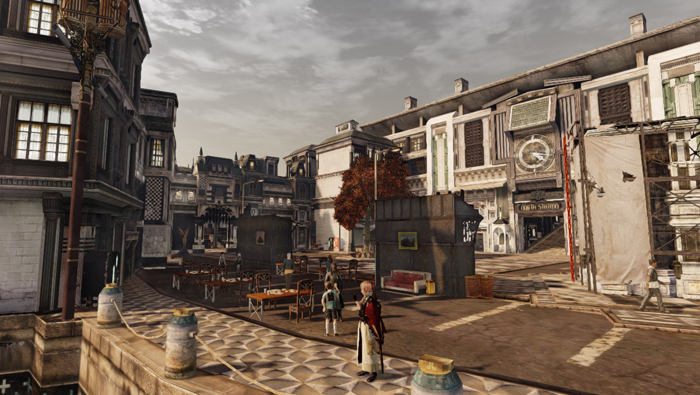 "A clock hangs from the station's exterior. As time management is vital, numerous timekeeping devices are scattered throughout the city."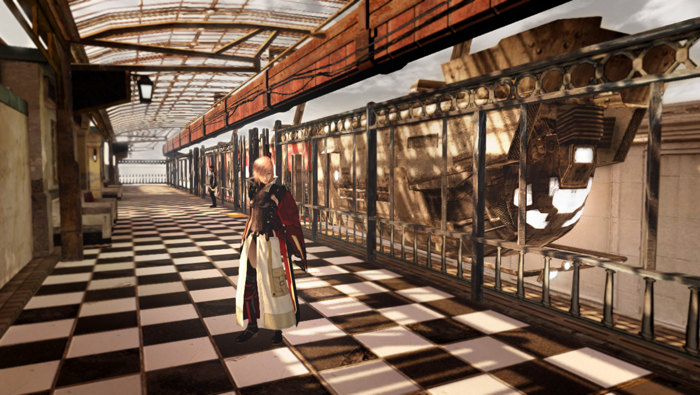 The train featured in the trailer, which Lightning presumably arrives on. I wish our rail network had trains like this.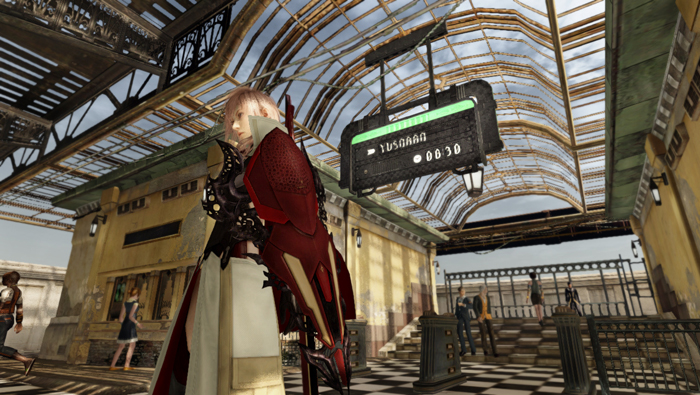 The citizens of Luxerion go about their business as usual.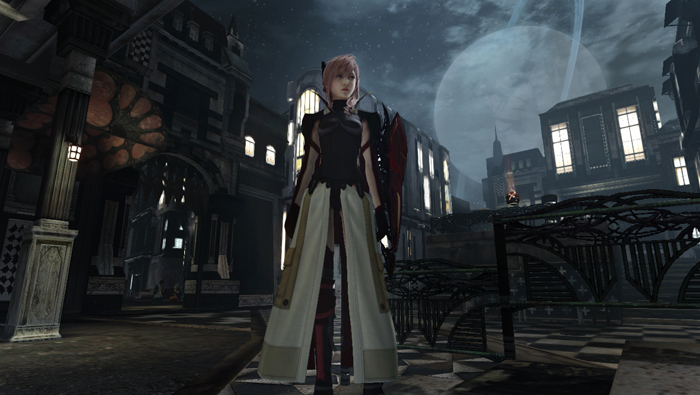 "The streets are full of hustle and bustle during the day, but few residents are seen wandering the premise at night. When darkness falls, monsters come out to play. Different foes can be encountered during different times of day."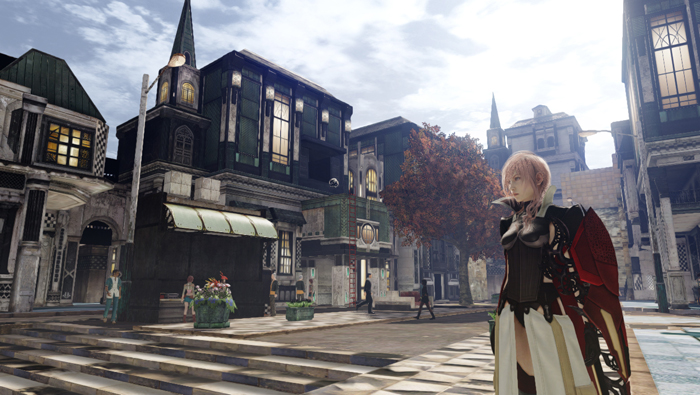 "The downtown area is located between the business district and northern station. Among the businessmen and window-shoppers, merchants can be found selling their unique products to passersby."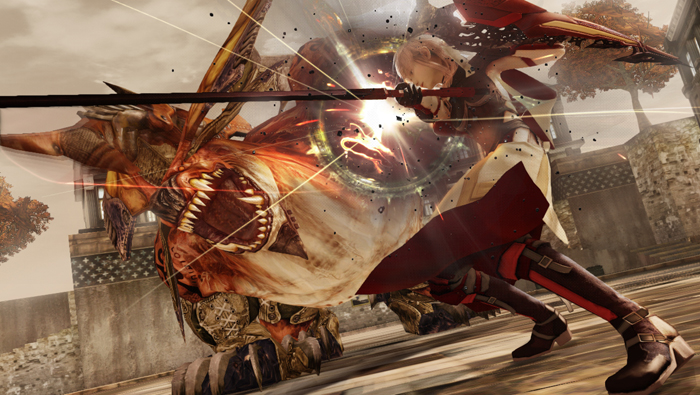 "With this brand-new battle system, the player will be controlling Lightning and Lightning alone. The Paradigm Shift feature has been replaced with a unique tactical system that will provide a fresh, interactive battle experience!"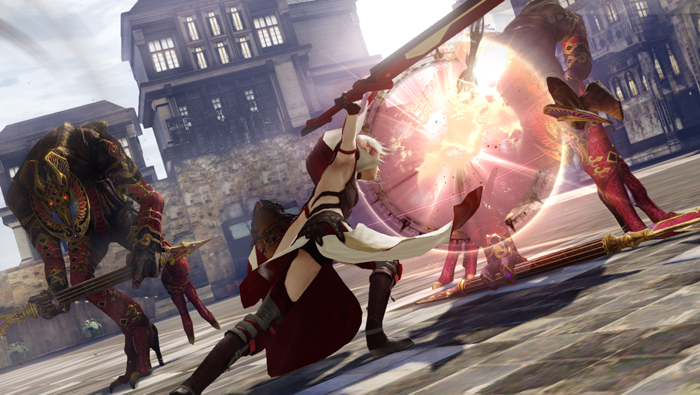 "Lightning faces Anubys, a barbaric creature whose axe is as destructive as his rage. Will her new blade be enough to defeat this savage creature?"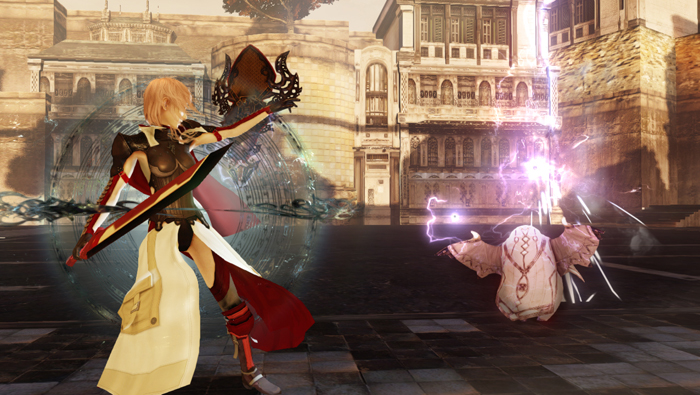 "Customization is the name of the game! Unlike the previous installments, players can now mix and match abilities without the limitations of roles."
"A brand-new world calls for brand-new monsters! Discover their weaknesses and devise the best strategy for victory."
"Lightning finds herself in the city of light, Luxerion, where strange events seem to occur at every turn."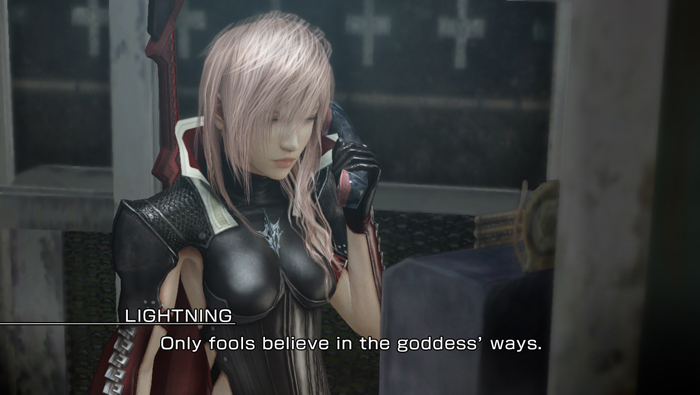 "Lightning appears to be talking to a "disciple." Who are they and what is their agenda?"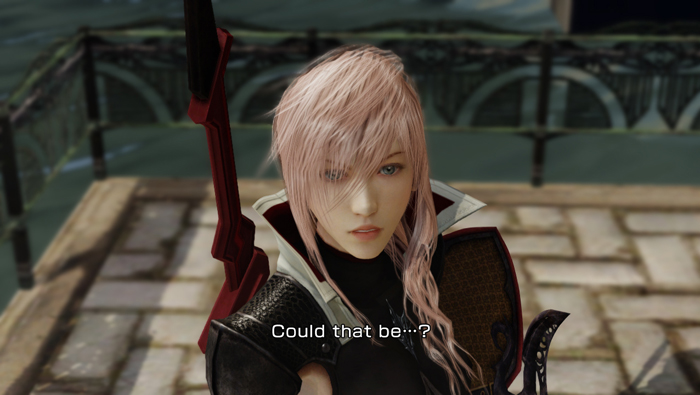 "Lightning's every move in Luxerion is being monitored, but by whom?"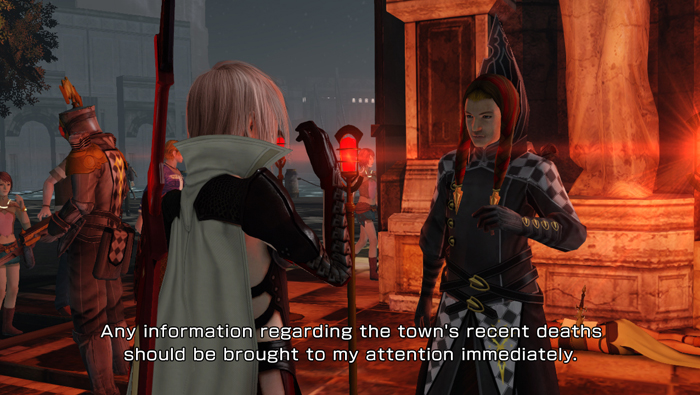 "An organization called the Order is in charge of keeping the peace in Luxerion. Called forth by the hearing officer, Lightning decides to look into the serial killings."
[Source:
Square Enix
]