If you didn't know, Sony has stopped production on PS2's recently. No more will be made. It's generation is officially over. Square Enix isn't quite done with it yet! Final Fantasy XI: Seekers of Adoulin is one last expansion to the MMO for the ps2. This week cover art was released for it. This will most likely be the last new cover art you will ever see for the System.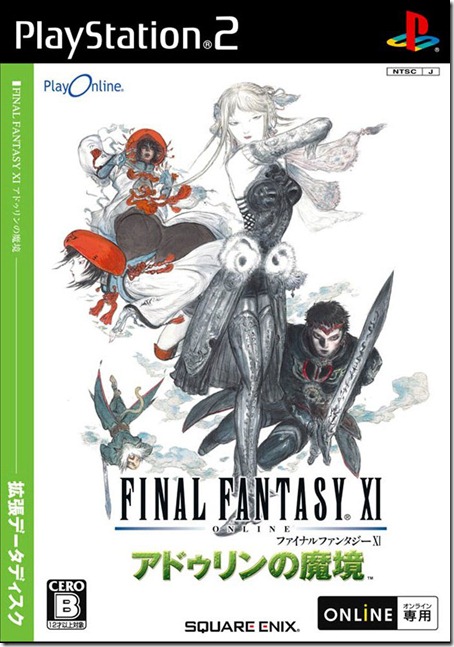 The Xbox 360 version looks near identical to this one. If you live in the west then unfortunately you wont be able to get the PS2 version as only the PC and 360 version will be available outside of Japan.
Not only that but some screens and trailer were recently released for the Expansion.
Seekers of Adoulin will have two new classes, the Geomancer and the Rune Fencer, as well as the new city, Adoulin. While you wait for XIV to come back out with Realm Reborn, jump back onto XI and join in on the expansion goodies! Expect it out on March 26th 2013!