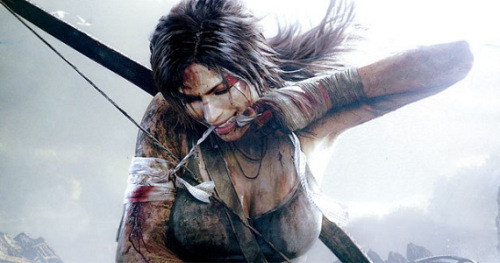 Some Tomb Raider fans are going to be sorely disappointed to find out that Lara Croft won't be breaking her way onto the Wii U this year.
The Creative Director of Crystal Dynamics; Noah Hughes, has revealed why the game won't be available on Nintendo's latest console: "Iím always a fan of the Nintendo systems, in particular they really push interface design, and from a game design perspective itís fun to play with new interfaces. Having said that itís something that I think we would want to tailor the experience to if we were going to do it."
With the game taking such a different and drastic direction from the previous titles, it comes as no surprise that Crystal Dynamics want to keep the experience as true as possible - which is why they are not developing it for the Wii U. Hughes went on to add: "Something like the Wii U often asks you to do something unique based on a unique interface. Thatís something as a gamer I love but itís something you donít want to do half-heartedly as a developer"
So although disappointing, this is good news. It means that Square-Enix and Crystal Dynamics are leaving this game untouched for the Wii U -
for now.
Who's to say they won't develop it in the future if the game is a big enough success?
How do you feel about a Wii U specific Tomb Raider experience?
[Source:
Crystal Dynamics director on why Tomb Raider isn't coming to Wii U - Wii U
]