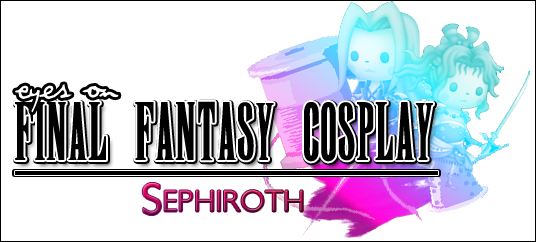 Welcome to February's edition of Eyes on Final Fantasy Cosplay. Every 2nd Saturday this article will gather together some of the finest, most daring, most inspired or most colourful cosplays of a beloved Final Fantasy character.
Each time you'll get to vote on who you think is the best cosplayer of the bunch and we'll do our best to try and get an interview with them for you. Last month we looked at
Terra Branford
and our lovely winner Liliana
sat down with us for an interview!
If you're a Cosplayer and you'd like to be featured in this series or if you've simply found some Cosplay that you think should be featured, then please get in touch by sending a Mognet Message to either
Aulayna
or
Melissaur
, and we'll get back to you as soon as we can.

In this edition, we will be looking at one of the most widely known Final Fantasy villains of all time. It's only fitting that he turned up to continue his villainous antics in the Dissidia series. If the black leather, flowing silver locks and a sword that clearly is happy to see you wasn't enough to give it away... it's Sephiroth!


Regardless of which game Sephiroth has shown up in, his look is always fairly consistent. The silver pauldrons, the black coat and the long herald of death that is his Masamune sword. These cosplays will be all about menacing glares, effortless elegance, stern posture with a serving of chest for good measure!


Sephiroth started out as a somewhat cold individual, unaware of his history but still fairly social. However after the events prior to Final Fantasy VII he turned into a cold and ruthless individual - fuelled initially by a desire for vengeance but ultimately fell victim to a messiah complex. Believing himself to be the "the chosen one" he would stop at nothing to realise his dream of becomming a God.Early on she is easily confused and frightened but eventually becomes more assertive and determined. How well will the Cosplayers convey this convinction?




Abessinier
goes for the Advent Children variation of Sephiroth.

Look at that cocky glance to the side - Sephiroth never was one to worry about being outnumbered!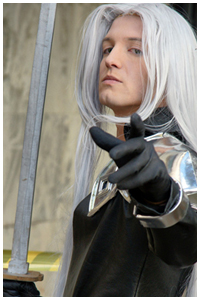 Andy_Bogard
brings us the classic Sephiroth.

He's looking down his nose at us whilst raising his hand tauntingly. Yup that's the Sephiroth arrogance through and through!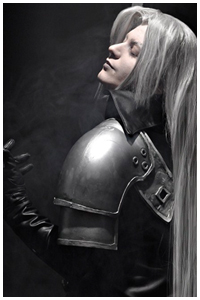 Askaroth
goes for the original Final Fantasy VII look too.

He's looking rather smug in this and it also just goes to show the effect some dramatic lighting and photo-editing can have. Very atmospheric and very befitting of Sephiroth's personality.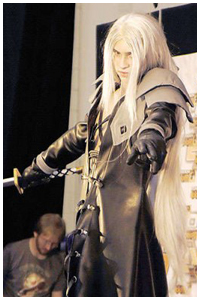 Auronuk
wants you, yes, you - to get up on stage with him. Not that other guy his sword is holding off.

Surely, this can only end badly?














Divine Dragon
continues the classic theme.

Could that be the Shinra Canteen he's in? Perhaps there's only one portion of Hot Wings left and it's "giant swords at dawn" to decide who gets them!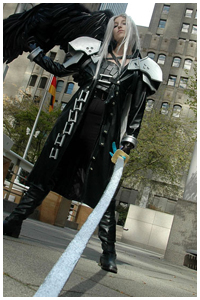 VegaSailor
rounds us off for this edition with a cosplay true to the One Winged Angel monikier.

Looking menacing down at us this is certainly a Sephiroth with ambition.














Well that's it for this edition! Be sure to comment below with your thoughts and take the time to vote in the poll for your favourite Sephiroth. We'll feature the winning Sephiroth, hopefully with an interview with the Cosplayer (provided we can tear them aware from trying to take over the world!), in our next edition.
But... what Cosplays will we be seeing in the March edition, I hear you ask? Well, to give you some hints: She has a habbit of appearing in FMVs featuring water, very little sways her belief in the greater good and on top of all that she has more outfits for the budding Cosplayer to choose from than most other Final Fantasy females! Who could it be I wonder?