An 11-minute 'trailer' has been released by Square Enix and Crystal Dynamics which shows a walkthrough of the level titled
"Monastery Escape"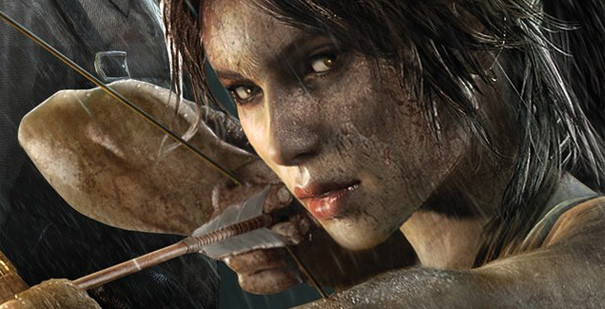 Creative Director Noah Hughes provides an insightful commentary throughout the walkthrough, telling explaining the reasoning behind the AI system inbuilt into the combat system in the game. He comments:
"we tried to make the AI adapt to the situation, but also promote movement from the player."


There are fast action sequences when Lara ziplines from one roof to another and falls through it - she takes a nasty tumble and the player has to save her by pressing the buttons which show up on the screen. The crash of course grabs the attention of some pretty nasty looking enemies; and so the player must stay hanging from the edge of the building until they leave.
"The best strategy is to assess the situation before you jump in all guns blazing."


The player is also able to use the environment to their advantage, as seen when Lara blows up a cannister and
"decimates her enemies"
Sometimes however, the environment is out to get her too - whilst falling through a fast flowing river, Lara doesn't move quick enough to avoid getting herself stabbed right through the neck by a very sharp spike.
Perhaps the most interesting feature is the realistic use of injuries. After all of this falling and fighting, one would expect Lara to not be able to stand - well that's not too far from the truth. After falling through the river and parachuting her way down the mountain, Lara is covered in blood and practically crawling across the floor.
"You can't necessarily climb from roof to roof like you might if you were in the best of health."


The basis of the trailer is to show us just how immersive this game is; everything is alive and out to get you, and Lara is never safe...
You think you know Tomb Raider?
Think again.

Tomb Raider is due for release on March 5th

[Source:
Xbox 360 News: Crystal Dynamics releases 11 minute Tomb Raider video with commentary - Xbox 360 - The Official Magazine
]