Hello again and welcome back to another community update! This week, has seen the amazing interview with Askaroth in the Eyes on Cosplay series! It's a stunning read. But perhaps the most interesting development this week is a little programme called Game of Thrones, and it has taken EoFF by storm.
Hoping you had a chocotastic birthday...

Absolutely no one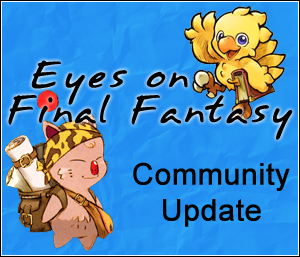 Quote Of The Week!

Last week's quote: Minwu from FFII
"That's Shadow! He'd slit his mama's throat for a nickel!