Wow, a week goes incredibly fast doesn't it? It's time for another edition of the Community Update! And we had only one answer for the quote of the week, and it itself was incorrect! Sorry, it wasn't Locke Boko! Anyway, let's crack on.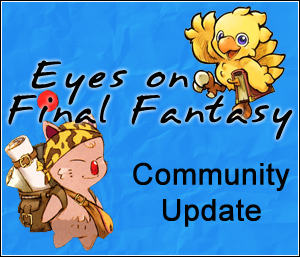 Hoping you had a chocotastic birthday...
Absolutely no one
Quote Of The Week!
Last week's quote: Edgar from FFVI
"No matter how dark the night, morning always comes, and our journey begins anew"