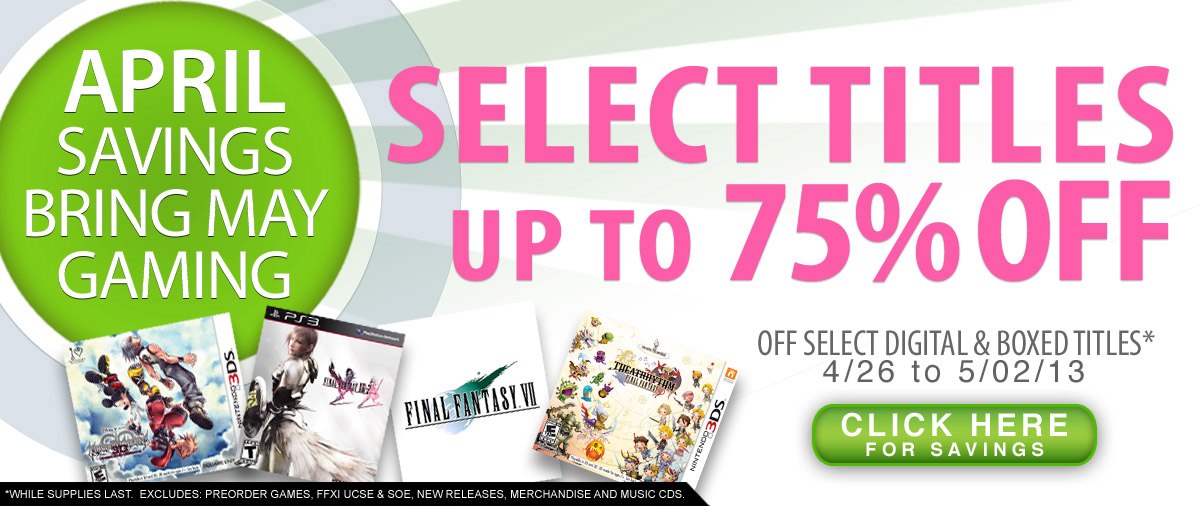 Square enix is having a sale for Spring
! Want the Final Fantasy VII PC edition filled with achievements?
Select digital titles up 75% off with Final Fantasy VII at 50% off. Boxed titles such as Tomb Raider, Final Fantasy XIII-2 and Kingdom Hearts 3D [Dream Drop Distance] will be 25% off. Check out the store for more savings!
Heck even sleeping dogs, PC version is only $7.50! Chrono Cross is only $11.24! Deals deals deals! If there are a bunch of games you haven't picked up you probably should check this out there are some really good savings but only for this weekend! Get Soul Reaver for $2.50! COME ON GUYS!
Are you more enticed to buy things when the big red sale sticker is on it? The sale ends May 2nd!