This week, I've decided to make a small change to the usual format. Normally, I reel off several threads and articles that I feel really warrant the spotlight, but now I feel I want to get
you
involved. From now on, I'll be asking a random EoFFer a thread he/she feels really deserves special recognition. I hope this will make the community update even better and personal to you!
Hoping You Had A Chocotastic Day...
Rye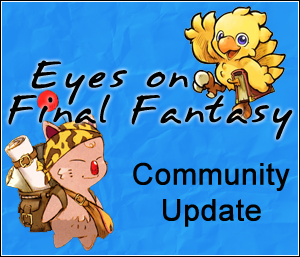 Quote Of The Week

Last Week's Quote: Noel Kriess from FFXIII-2
"Pick spot. Shut up. Wait."


Originally Posted by
This week's member suggestion courtesy of Shion!