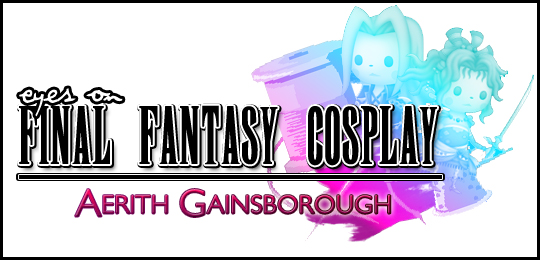 Hello again cosplay fans or curious observers! It's been a while! But, where was the interview with the Squall winner you ask? Well it turns out there was a bit of a translation problem where the Cosplayer was Russian and they haven't responded to our requests for an interview.

Better late than never though, here comes your cosplay fix for August!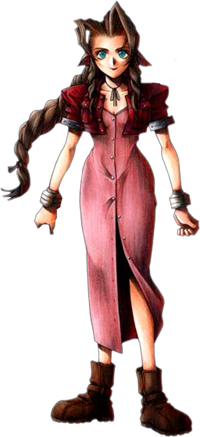 This month we'll be looking at cosplays of the lovely Aerith Gainsborough. One of the main female characters of Final Fantasy VII she is the type of character you certainly love or hate.

Budding Aerith cosplayers have a variety of outfits to choose from ranging from Aerith's classic Final Fantasy VII look to her cuter outfits from Crisis Core and Kingdom Hearts II. Some cosplayers even choose to go for interpretations of Amano's original concept art or one of Aerith's special Dissidia outfits! For this month we'll primarily be focusing on Aerith's Final Fantasy VII outfit with a couple of alternate appearances thrown in for good measure!

Aerith is generally upbeat and joyful, often trying to cheer up her fellow party members. However she also has flirty side and demonstrates more subtle forms of savvy. Being raised in the Midgar Slums she claims to be able to take care of herself and is at times capable of doing so. When her mind is made on something she can become very stubborn and won't listen to anyone who tells her otherwise.

Will these cosplays capture her personality beyond her appearance?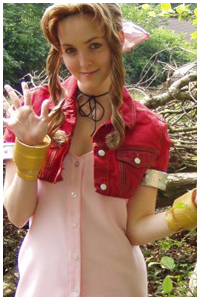 Waldnymphe
gives us a playful Aerith out in a forest. Hopefully there's no Malboro's about!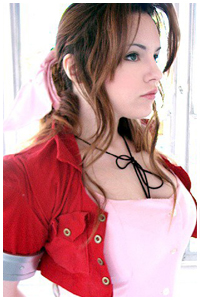 ff7sam
shows us Aerith's more determined side. Hands behind her back and stern face, I think her mind has decided that something must be done!
Mallory
gives us her interpretation of Amano's concept design for Aerith. It's very elegant.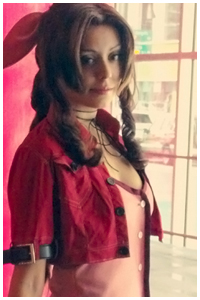 SkyNight
shows us Aerith's playful side. Look at her cheeky grin!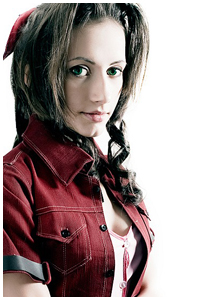 Narga
also taps into Aerith's more cheerful side though it looks like this Aerith might also be waiting on you to make your move!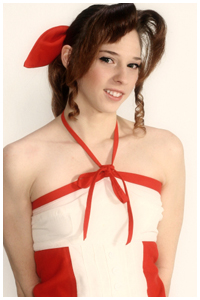 ArtumeMoon
brings us a cheerful looking Aerith of
Kingdom Hearts II
.

That brings us to the end of this edition. Which Aerith was your favourite? Be sure to view the thread version of this article to vote in the poll!

In the next edition, we'll be going bananas!

As always if you find a Cosplay that you think should be featured, or if you'd like your Cosplay to be featured, then Mognet me!