It's September! Summer is now beginning to wind down now, and as we look toward the Autumn months, nature begins to decay and cool down...
Fat chance here on the forums! Autumn and Winter are were things heat up! Traditional forum games are always popular during the latter part of the year, so keep your eyes peeled for them! In the meantime, we have the usual selection of exciting threads and news to keep you wanting more!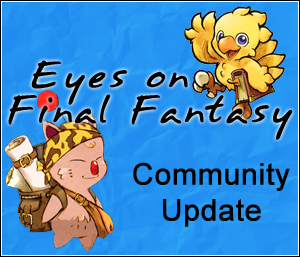 Quote Of The Week

Last Week's Quote: Squall from FFVIII
"Son of a submariner!"



Originally Posted by
This week's member suggestion courtesy of Scotty_ffgamer!