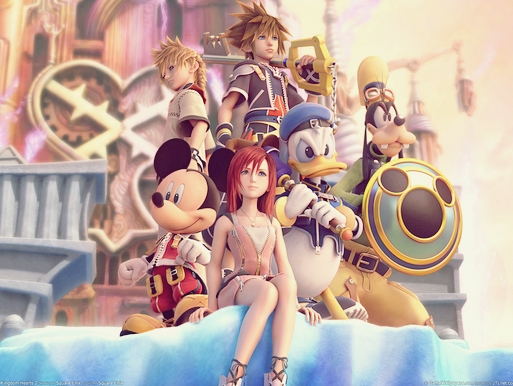 It hasn't even been that long since Kingdom Hearts HD 1.5 was released, and it comes as no surprise to anyone that Square Enix are going to continue to cash in on this popular franchise by given the second game in the series a HD makeover too. Kingdom Hearts HD 2.5 will feature Kingdom Hearts 2 Final Mix, Birth by Sleep Final Mix, and some pretty snazzy remastered HD cinematics from Re:coded apparently.
I can't help but feel a little skeptical of all these HD remakes myself, especially when Square Enix have already teased us with Kingdom Hearts III, isn't that something they should be focusing on more? It seems like giving previous games a HD touch up is all the rage at the moment, and of course the fans seem to lap it up as they usually come with special bits of merchandise too.
This particular HD game has been given a release date of 2014 - so nothing too concrete just yet. Also, like it's predecessor, Kingdom Hearts HD 2.5 will be an exclusive title for the PS3, with no mention of a PS4 release just yet.
Still, this will tide over all the Kingdom Hearts fanatics for a while until Square Enix spill a few more beans on Kingdom Hearts III...