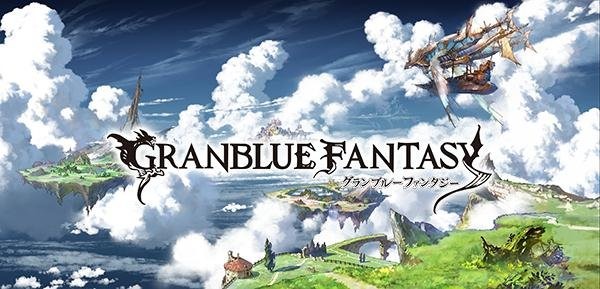 Recently at Roppongi Nico Fare event, Granblue Fantasy was announced.
Inside Games
had the scoop on this event where Nobuo Uematsu, Hideo Minaba and many voice actors appeared. According to Cygames director Yuita Kimura stated that the project started when he approached Minaba about creating a new RPG. He felt that if he were to make a game with him, naturally Uematsu would need to be asked as well. So it began! The two Final Fantasy heavy hitters were once again back in action.
If you're unfamiliar with either name, both have been long and active members of the Square Enix team until recently. Uematsu has worked as the composer on
Final Fantasies I through XII, XIV, Advent Children, Tactics Advance, and Legends I and II
. Minaba was the art director of
Final Fantasy V, VI, Tactics, IX, Tactics Advance, XII, Dissidia 012, and XIII-2
. If that doesn't mean show the dedication to a series, I don't know what will!
"I believe that my fans may feel a sense of nostalgia from this," said Uematsu after stating he had already composed 11 songs for the game. Minaba added that as of this event he has already drawn 100 characters for the game and each character will have its own voice actor. Take a gander at some of the art work that has been released. You can definitely tell it has that Final Fantasy Feel.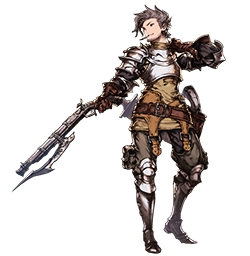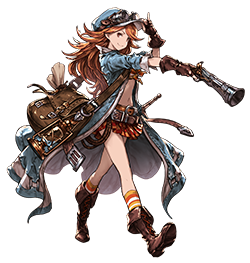 Bii, Rakam, and Marie.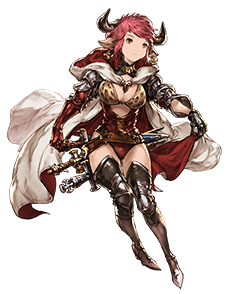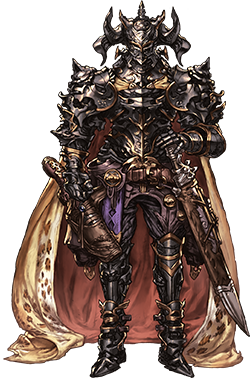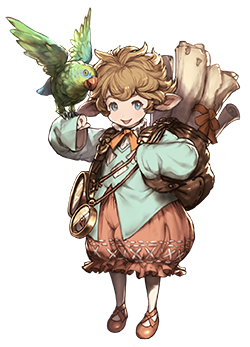 Strum, Dark Knight, and Cielo.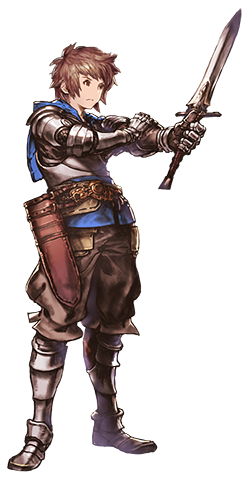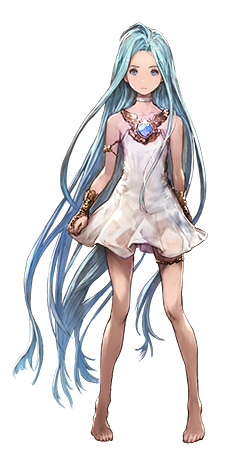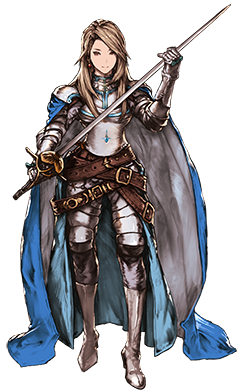 Fighter (Protaganist), Lulia, Catalina
Mobageís parent company DeNA director Kenji Kobayashi was excited to say that when Mobage and Cygames joins up it usually results in the most successful of all Mobage games. He also stated he had high expectations of Granblue Fantasy because as he feels it's "a game made by a collection of top staff".
Now here's the kicker and I included it last, because well you guys tend to nay say. If you know who Mobage is, you already knew where this was going. First of, the game is cardbased! Woo those can be fun! Secondly, well have another quote. Kobayashi also had this to say after viewing Uematsu and Minaba's work "I thought to myself, 'Can we really make a mobile RPG with such a large-scale feeling from this?' but after seeing the game screen, I was truly surprised," he said. "Itís as if you completely forget that youíre playing a mobile game."
Yeah I know I got your hopes up but with these a-listers it could be a great
mobile
game! No stop leaving! Okay here have some gameplay/battle pictures to cheer you up.
Look at that summon card. If that's not amazing artwork that you can forgo your hate of mobile games, I don't know what to say. I personally have enjoyed the mobage related FF mobile games, although this isn't under the SE flag, and this one seems as if they are putting a lot of effort into the soundtrack, voice acting and artwork. So it may actually be worth something!
The game will be opening it's beta soon and is hoping to come out later this winter for mobile devices.
Can the heavy hitters actually convince you to get a mobile game? Why do you hate them so much? It has such pretty artwork!