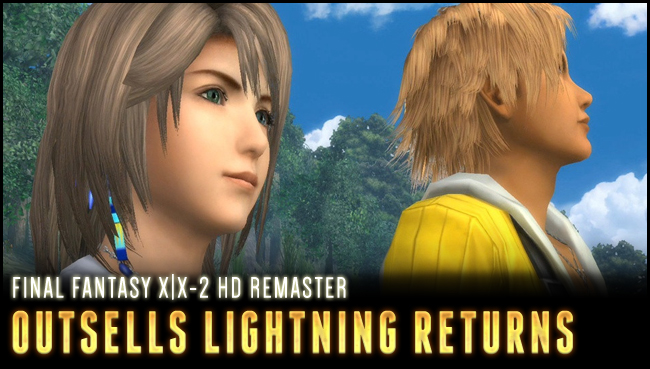 Following on from r
eports of Lightning Returns launching to very low week one sales
in Japan, it seems like the final nail in the FINAL FANTASY XIII coffin has now been struck. The recently released FINAL FANTASY X|X-2 HD Remaster has outsold Lightning Returns!
According to popular gaming source Famitsu, the HD remaster launched to the tune of 339,000 units sold in it's first week. This is the sales total for both PS3 and PS Vita combined. Lightning Returns, on the other hand, managed 277,000 units in it's first week on the PS3, with XBOX 360 sales figures so low they didn't even make the rankings.
The 339,000 sales figure also makes FFX|X-2 HD Remaster the most successful launch of any HD remake in Japan.
How do you think sales in Western regions will fare with Lightning Returns being released next month, and FFX|X-2 HD following the month after?
[Source:
Final Fantasy X/X-2 HD Remaster Debuts Big In Japan
]