Now I know how much some of you guys love your Final Fantasy collectables, so have a look at these cute mini plushies that are now up for pre-order on Square Enix's
website.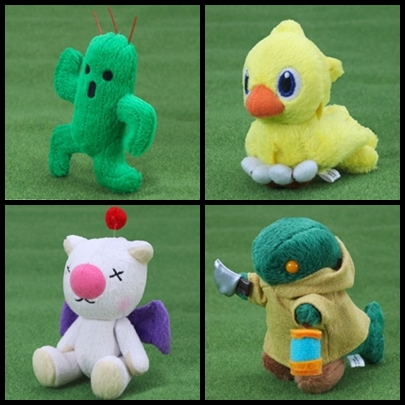 As well as the plushies, there are some super cute tumblers displaying some of the fan favourite Final Fantasy creatures. With prices for these plushies being $14.99, they're an absolute bargain. Look at how cute they are too! I think little Tonberry might be my favourite. I just love these, and I hope that Square Enix make some more. I'd love some cute summon plushies for a start, or even some limited edition plushies of one-off monsters that were exclusive to different Final Fantasy games. How about one of those cute tomato flans from Final Fantasy XIII-2, or a floaty Jelleye from Final Fantasy VIII? I also think that Bomb would be a welcome edition, as well as the underrated Moomba! Do I have to beg them to make me the plushie version of my baby Behemoth minion from A Realm Reborn? Get on it Square Enix!
Aww~
What do you think? Love these plushies as much as I do and think you'll purchase one? Let me know below!