A beautiful life-sized replica of the iconic 'Edrick's Sword' which featured in the first three Dragon Quest JRPGs has been produced by Square Enix, and they're up for grabs for a price of
just $238.
I know, bargain.
Unlike our popular Man At Arms with his spectacular complete replicas made from metals and to be exact to the detail of the games, and to be a true 'replica', this sword is made from fibreglass and polyurethane. So don't get your hopes up of actually being able to be Edrick here.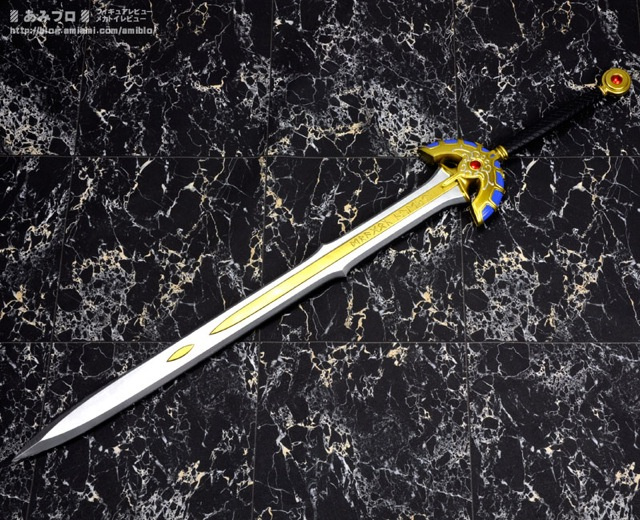 Still, this sword will probably be a cosplayer's wet dream. I do wonder if Square Enix might make more collectable items like this in the future. I'd personally love to see some of the more unusual weapons of Final Fantasy brought to life. Perhaps one of Red XIII's head pieces, or Rinoa's.... whatever that thing was.
SOURCE