If you don't know what
Theartrhythm
is there are two things you need to do right now: Buy a 3DS and Buy the game. Why do I demand this of you? It's a rhythm game using final fantasy songs. With different challenges and game modes, you'll quickly fall in love with the series. For those of us who already have fallen in love,
Theartrhythm: Curtain Call
is coming out! The sequel to the addictive game has over 221 songs on this version and 60+ characters, not including monsters!
Square Enix has been releasing a lot of videos lately as the game is about to come out in Japan on April 24th. The name "Curtain Call" was trademarked in January for EU so the release wont be too far away for English speaking fans.
First off we have a video showing off some of the new features in Curtain Call.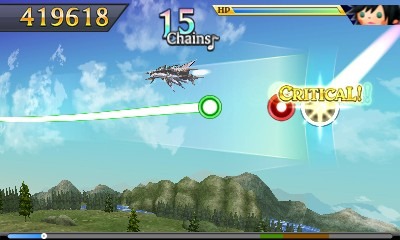 There will be a new organization method to this edition. Since there are so many songs available this time around you can now sort by game, name or even randomize it when you're feeling indecisive. Have a favorite song? Why not mark it with a heart so you can save it for later?
Along with the listing difference, now on the field levels you can make your way across the land in an airship for them. So your favorite airships will also be joining the cast. So if you see Cid Highwind of Final Fantasy VIII flying across the back ground, don't be scared.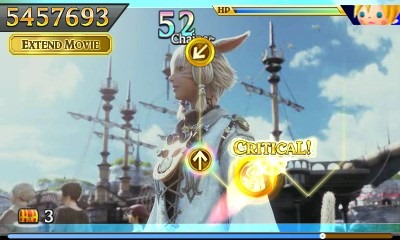 Also announced are the inclusion of
Final Fantasy Type-0 characters
. Now if only we could get it over here already. Not only will there be characters involved but also scenes and music. Not the only that but another popular game is getting scenes added as well. Final Fantasy XIV: A Realm Reborn will also have scenes and music in Curtain Call.
Have a look at some of the new characters and monsters announced:
(yes that is Jecht!)
(And reno!)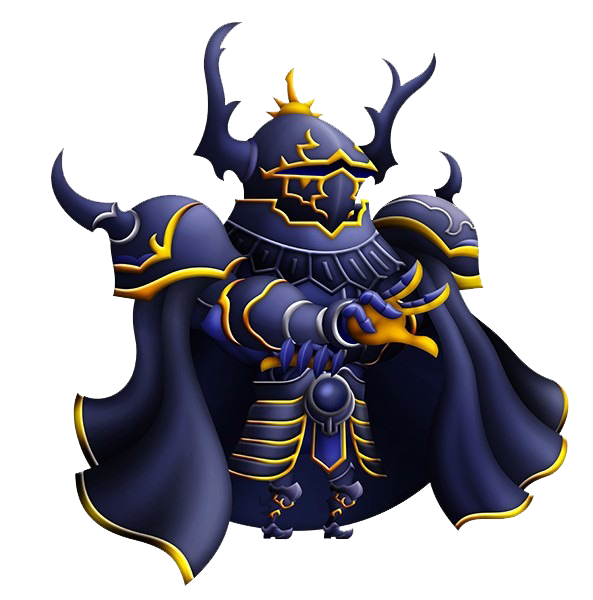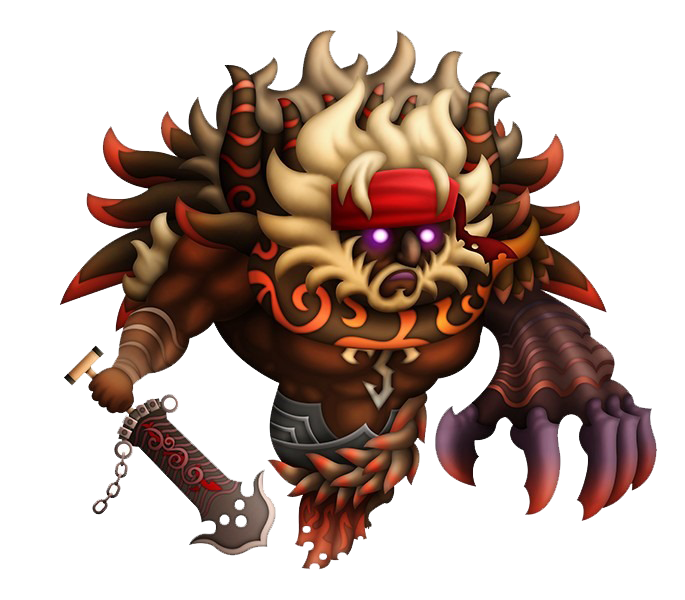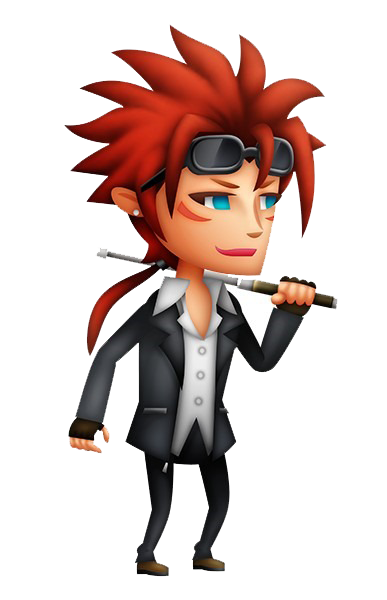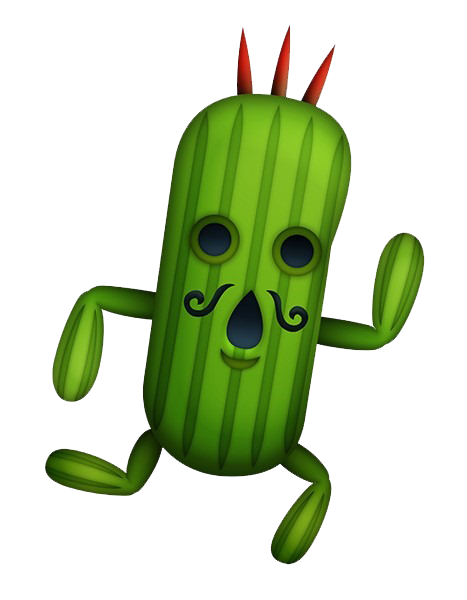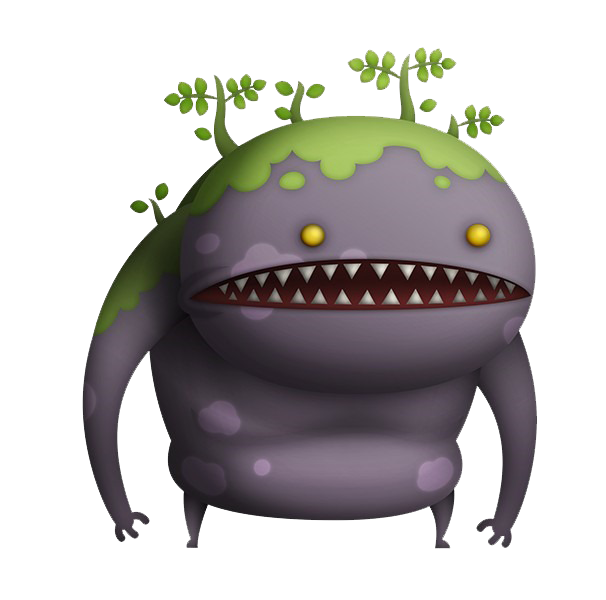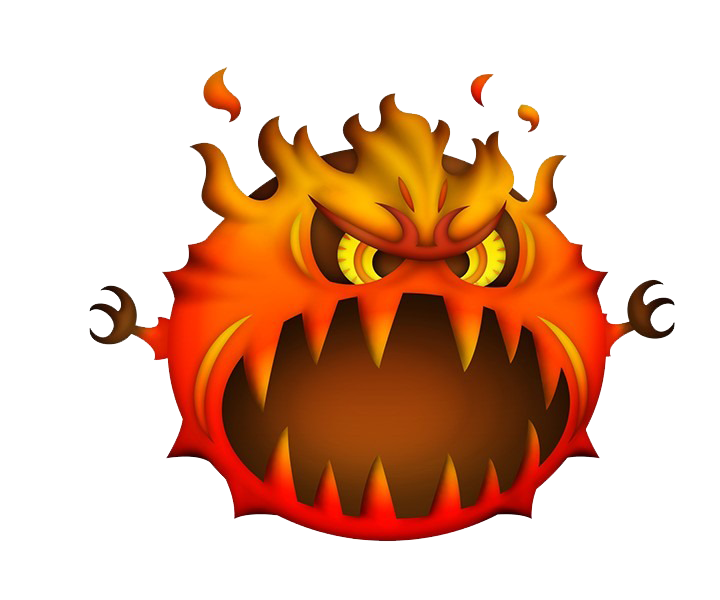 We're not done yet!
Another video was released regarding the new versus mode. Check it out.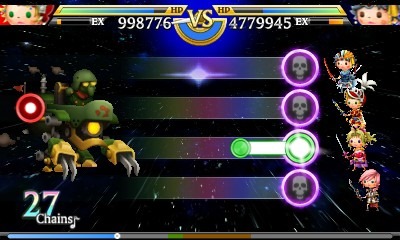 You can now go one on one with another player! In this versus mode you will be competing against someone for the best score. Depending on what you do can affect the other player's game with EX Bursts. You fill up your meter and then use it to affect the other player. In the video you see one player charge up their EX meter for a negative affect by turning the other players notes to
skulls
!
You can lose your HP and you'll refill but it'll cost you points. If you go against the CPU you'll have to fight multiple enemies and their difficulty will be ranked by bronze, silver and gold.
Yeah we're still not done.
Another video was released showing off the Quest Medley feature.
So what is the "Quest Medley" mode? I'm glad you asked. It's pretty simple really, you'll play through a map with various songs and then fight a boss! Easy right? Much like the Dark Notes in the previous games, the difficulty and how long they are varies. Although, once completed you can trade your map with other players via Streetpass.
You'll be able to go further by taking advance steps boosting your EXP gained if you use items like Tent. You'll also come across locked bosses and areas that require a key to open that of course you have to defeat maps to acquire! Various different items will be awarded to you once you complete a map.
If you run into a Fat Chocobo on your adventures get excited because you're a lucky son of a gun. When you run into this chubby chicken he'll reward you with various different treasures.
Don't forget there is also a
Daily Feature addition
to the game. There will be a new track every day that will give 1.5x the normal Rhythm points. You can also acquire more points by completing tracks without messing up. You can then use these points to unlock more characters.
So, fans? Are you excited yet? Let's discuss how awesome Theartrhythm games are.