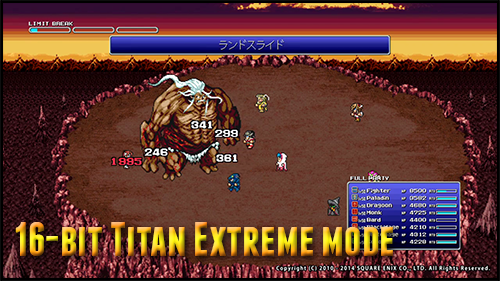 This week's letter from the producer had some special Gems included. Similar to their
Final Fantasy XIII and XIII-2 16-bit story recap
, a 16-bit Titan Extreme mode was released.
Someone at Square Enix is having a blast making these throw back 16-bit videos. If you notice, the only character to fall off is a Dragoon.
Along with the 16-bit video, they also released a special Eorzea Collection 2014 Spring video with special guests (Cid) dancing to the Final Fantasy II theme using Final Fantasy XIV: A Realm Reborn characters.
What do you think of these fun videos? Do you think Square Enix should continue with these 16-bit nostalgia throw back videos?