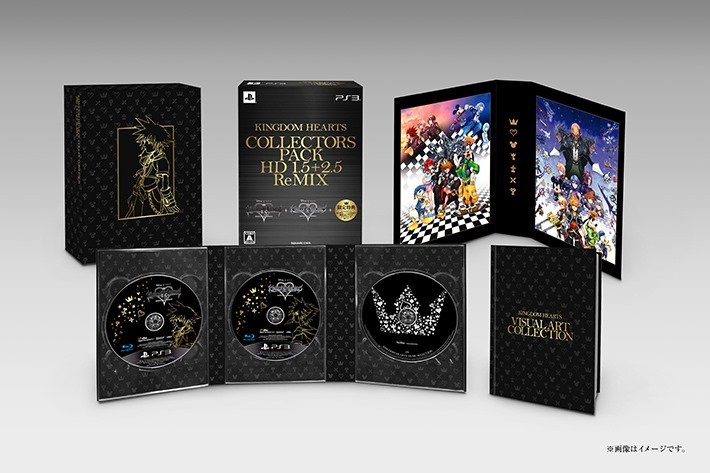 With the Japanese release date of October 2
nd
approaching, Square Enix have released details for the Collector's Edition bundles that will be available for
Kingdom Hearts 2.5 Remix
. The standard edition of the game will include HD remakes of
Kingdom Hearts II: Final Mix
(previously unreleased outside of Japan),
Kingdom Hearts: Birth by Sleep
and cut-scenes from
Kingdom Hearts Re:coded
.
This edition of the game will be available in Japan for 6,648 Yen (approx. $65USD). Added bonuses include a Kingdom Hearts PS3 theme for people who purchase the game through Amazon, and an anniversary set of items for
Kingdom Hearts X[Chi]
included with first print editions of the game (chances are very slim this will be an included bonus in the western release, with
Kingdom Hearts X[Chi]
being unavailable outside of Japan).
However for those willing to fork out the extra money, there are a total of six bundles available for purchase. There is Kingdom Hearts Starter Pack, which will include both
Kingdom Hearts 1.5 HD Remix
and
Kingdom Hearts 2.5 HD Remix
, and for fans who really want to go all out there is the Kingdom Hearts: Collector's Pack. This will include
Kingdom Hearts HD 1.5 Remix, Kingdom Hearts HD 2.5 Remix
, a Blu-ray disc with 32 songs from both games, and the Kingdom Hearts Visual Art collection which has 30 pages of artwork, including one drawing by Tetsuya Nomura himself. As a final bonus, all of these bundles are also available for purchase with a Play Arts Kai Sora figurine.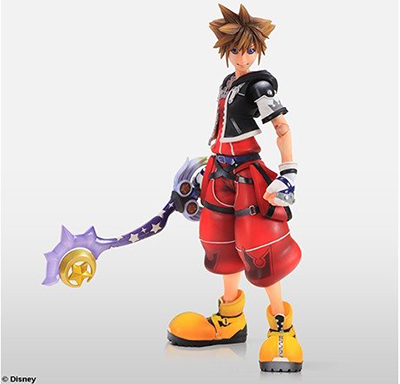 As a fan who
didn't
buy
Kingdom Hearts 1.5 HD Remix
these bundles will be perfect for me if they are made available outside of Japan. But I can't help but feel this is an inconvenience for people who want the new Collector's Pack for the extras, but already bought Kingdom Hearts 1.5 HD Remix and will have to pay extra for a game they already own. So assuming that these bundles make it out of Japan will you be paying the extra dollars for them? Do you feel they are good value for money? What would you like to see as a replacement for the
Kingdom Hearts X[Chi]
anniversary items? Leave your thoughts in the comments below.