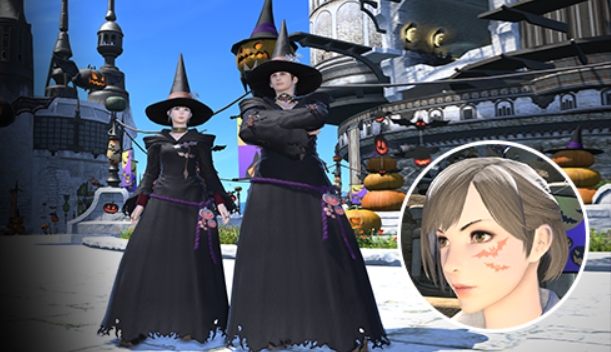 Halloween is coming to Eorzea! That's right, the spooky All Saints' Wake event will be returning on Monday (20/10), and will run until Monday (3/11). This seasonal event will award you with a tonne of ghoul goodies should you choose to take part! Here's what is going on...
Another sultry summer has faded to memory, giving way to the bracing charm of autumn. Outside, the trees have donned coats of fiery red and yellow, while pumpkin lanterns line the streets, perpetually wearing toothy grins. All Saints' Wake is upon us once more.

Making a return from last year's celebration, the traveling troupe known as the Continental Circus is planning festivities of colossal proportions, and The Mythril Eye has wasted no effort in uncovering what frightening fun they have in store for the denizens of Eorzea.
Quest Location
: Old Gridania/Mih Khetto's Amphitheatre (X:10 Y:8)
NPC
: Godriquelain

What's going on?
Godriquelain is suspicious about the Continental Circus's true motives. Speak with him outside Mih Khetto's Amphitheatre to see how you can be of aid.

Rewards
:
For taking part in the event, you can expect to grab some awesome swag. You can grab an Eerie Hat, Eerie Robe, Eerie Tights, and Eerie Crakows. There are also some Pumpkin Earrings and a set of Eerie Barding for your Chocobo!
You can also expect to get new face paint options from the Aesthetician for completing the quest. So very, very exciting!
[
source
]