Final Fantasy has a long and storied history, and if you're on this site, then chances are you know a lot of this history already. But do you know everything? Here are a handful of lesser known facts from Square's perennially popular series:
1. Final Fantasy was ported to an old computer called
MSX2
in 1989. This means that the first Final Fantasy was also the first one you could play on a computer.
2. The idea of both sides lining up on each side of the screen in battle was
inspired by American football
.
3. And also heavily inspired by Dungeons & Dragons. (Akitoshi Kawazu specifically wanted Final Fantasy to have a more western influence.)
4. The game was originally going to be called
Fighting Fantasy
.
5. Sakaguchi himself did the PR for Final Fantasy,
taking ROMs of the game to magazine editors
in person.
6. Three of the themes that Uematsu composed for Final Fantasy II were
unused
(one was later used in Final Fantasy IV).
7. Even though Final Fantasy II was not officially released in America until 2002, Squaresoft had it
translated into English in 1991
as a prototype.
8. Final Fantasy II was the first Final Fantasy to include named protagonists, chocobos, and Cid. It also introduced the "back row" in battle.
9. Final Fantasy II was primarily designed by
Akitoshi Kawazu
, best known for the SaGa series of games.
10. The first remake of Final Fantasy II was on the ill-fated handheld
WonderSwan Color
.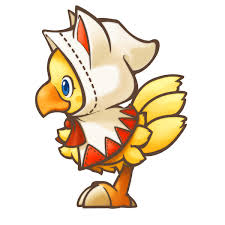 11. Final Fantasy III was one of the
largest games ever released
for NES - the cartridge was completely full. This is also why it took so long to be remade as a port.
12. Final Fantasy III is the first game in the series to feature
auto-targeting
.
13. Square was
considering remaking Final Fantasy III for PlayStation 2
before being asked by Nintendo to release it for Nintendo DS instead.
14. In the Famicom release of Final Fantasy III, a little girl in Gysahl
gives you Square's mailing address
and encourages you to write.
15. Final Fantasy III inspired a
manga
that was released in 1991.
16. With Final Fantasy IV, Square wanted to create the
"ultimate Final Fantasy game"
which
combined aspects
of the three prior games.
17. Aside from being an enemy in FFIV: The After Years,
Ichiro Tezuka
is credited with the novelizations for the game. He was also the writer for the game Alundra.
18. The boss theme for Final Fantasy IV was remixed and used during the
Culex battle
in Super Mario RPG.
19. The airships Enterprise and Falcon in FFIV are homages to Star Trek's USS Enterprise and Star Wars's Millennium Falcon, respectively.
20. Final Fantasy V
reworked the Active Time Battle system
so for the first time in the series players could see whose turn was next.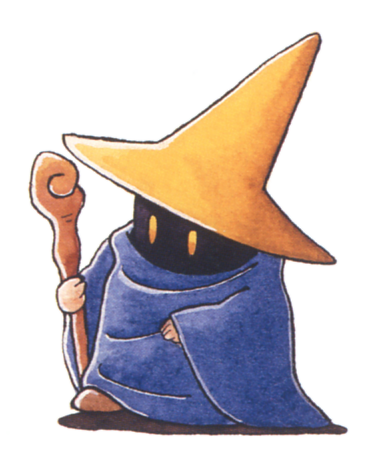 21. In the original Japanese, Bartz's name is
Butz
.
22. In 1997 Square hired a company to
port Final Fantasy V to Microsoft Windows
, and although much of the game was eventually completed the plug was pulled on the project.
23. There are
more females than males
in the main cast of FFV.
24. Nobuo Uematsu
recalls
that during the launch party for Final Fantasy VI, Sakaguchi cried from happiness because they had made "the best game in the world".
25. The idea behind FFVI's story was that
"every character is the protagonist"
.
26. The scene where Celes was being tortured by the Empire was
removed
in the GBA remake of FFVI. This was because the original game was created before the Japanese game rating board existed, but now that it did Square wanted the GBA remake to have an "A" rating.
27. Translator Ted Woolsey was given
just thirty days
to translate Final Fantasy VI.
28. According to the Final Fantasy VI Ultimania,
Kefka
was born on November 19th, is 5'4 tall, weighs 106 lb, and has the blood type AB.
29. Edea Kramer was
originally designed
for Final Fantasy VII.
30. Vincent and Yuffie were
almost cut
from FFVII due to lack of time, but were kept as secret characters.
31. In a Famitsu character popularity poll,
six characters
from Final Fantasy VII (Cloud, Tifa, Sephiroth, Aerith, Zack, and Yuffie) placed. That's more characters than any other one game listed.
32.
Final Fantasy VII: Perfect Guide
is a bonus disc exclusively bundled with Final Fantasy VII International, which was only released in Japan. It provides information, data, artwork, and alpha footage.
33.
Sakaguchi's mother died
during the development of Final Fantasy VII, and this is why themes of death and the idea of the Lifestream were woven into the story.
34. In FFVIII, during Ultimecia's parade in Deling City, the masked dancers are performing the dance moves from Michael Jackson's "Thriller".
35. FFVIII also has the
highest number
of Star Wars inspired names in any Final Fantasy so far.
36. "Liberi Fatali" was
played during the 2004 Summer Olympics
in Athens during the women's synchronized swimming event.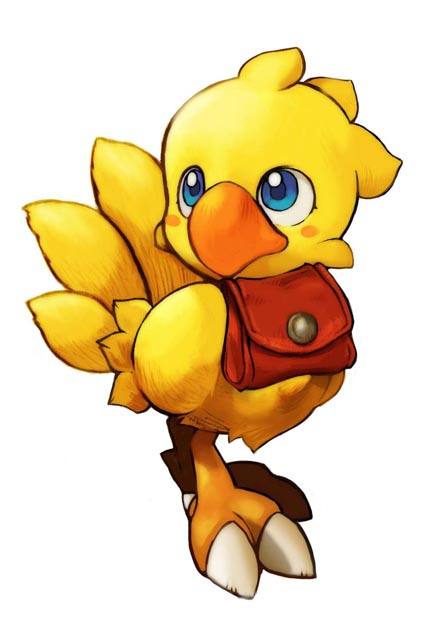 37. Squall was
inspired
by River Phoenix.
38. Final Fantasy IX is the last Final Fantasy game with music
composed exclusively by Nobuo Uematsu
. He says that this game was his favorite to work on.
39. Final Fantasy IX has the
highest Metacritic score
in the series.
40. Zidane's
birthday
is September, the ninth month of the year - appropriate since he is the protagonist in the ninth game in the series!
41. Tidus originally had
black hair
, as seen in an early beta video.
42. The development staff on FFX
spent a lot of time in southeast Asia
, such as Bali and Thailand, in order to get inspiration for Spira.
43. Appropriate for the tenth game in the series, there are
multiple allusions to the number ten
in FFX.
44. FFX was not originally going to have a sequel, but fans loved a short cutscene sequel called
Final Fantasy X: Eternal Calm
so much that Square decided to go ahead and make a full-fledged sequel.
45. FFXI is the
most profitable
Final Fantasy game of all time.
46. FFXI also has the most
extensive soundtrack
in the entire series - it would take over eleven hours to listen to all of it!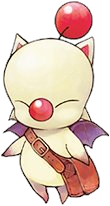 47. FFXII was also
originally
going to be an online game.
48. Final Fantasy XII is the first game in the series to get a
perfect score
from Famitsu Weekly magazine.
49. Vaan's
original name
was Aqua.
50. There is an
FFXII manga
which includes more details and information on the characters than were seen in the game.
51. Final Fantasy XIII was originally planned as a
Playstation 2 game
.
52.
Over 200 people
worked on FFXIII - this lead to some development issues because the game was going in many different directions.
53. At Nautilus Park, a woman standing next to a chocobo says "Welcome to Nautilus, the city of dreams". This is a
reference
to the quote "Welcome to Cornelia, the dream city" from the original Final Fantasy.
54. At its peak, FFXIV
had more players
than FFXI ever had.
55. FINAL FANTASY IS GREAT. But you already know that.