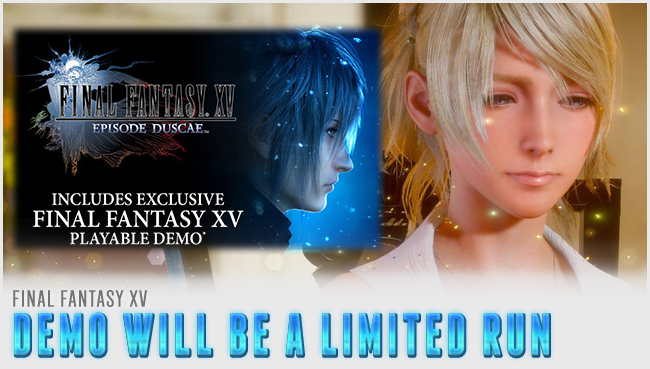 SQUARE ENIX have announced in a blog post that the FINAL FANTASY XV EPISODE DUSCAE demo, originally though to be included with all copies of FINAL FANTASY Type-0 HD, will be limited to limited edition "Day One" copes of Type-0 HD. This means that only the first print run and shipment of FINAL FANTASY Type-0 HD will include the demo, and any versions shipped after that will not include the demo.
Naturally, SQUARE ENIX have encouraged anyone who wants to play the hotly anticipated demo of FINAL FANTASY XV, to pre-order Type-HD as soon as possible.
FINAL FANTASY Type-0 HD is released on March 17th in North America and March 20th in Europe and comes in both Standard Edition and Collector's Edition formats.
Pre-orders for the Collector's Edition are now open on the SQUARE ENIX
European
and
North American
stores respectively.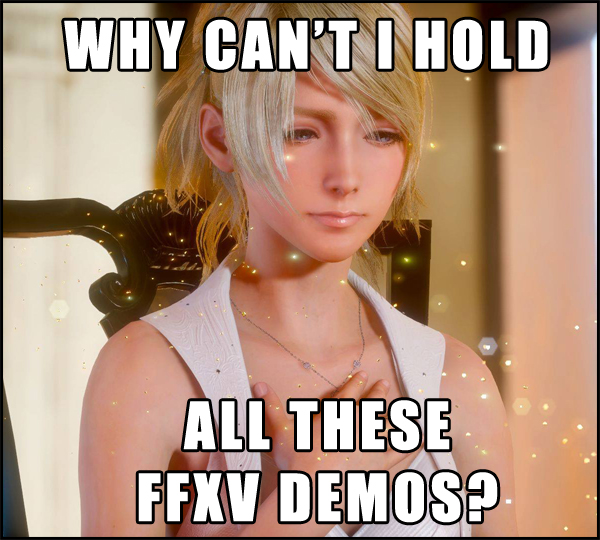 [Source:
http://blog.us.playstation.com/2014/...led/#sf6278684
]