The original creator of Final Fantasy, Hironobu Sakaguchi, and the current lead producer, Yoshinori Kitase, announced in an interview with
Famitsu
a new original Final Fantasy entry that goes back to the series roots. That game is titled Mevius Final Fantasy.
The game is being developed in-house and is, yes, a mobile game. It's slated to be released Spring 2015 for the iOS and Android. According to Kitase, the game will take on a more classic feel like the original Final Fantasy. There will be features like map exploration - although moving across said map will be automated - tactical battles, and a leveling system. The game itself will focus on the "Warrior of Light" theme to pay respects to the roots Sakaguchi created.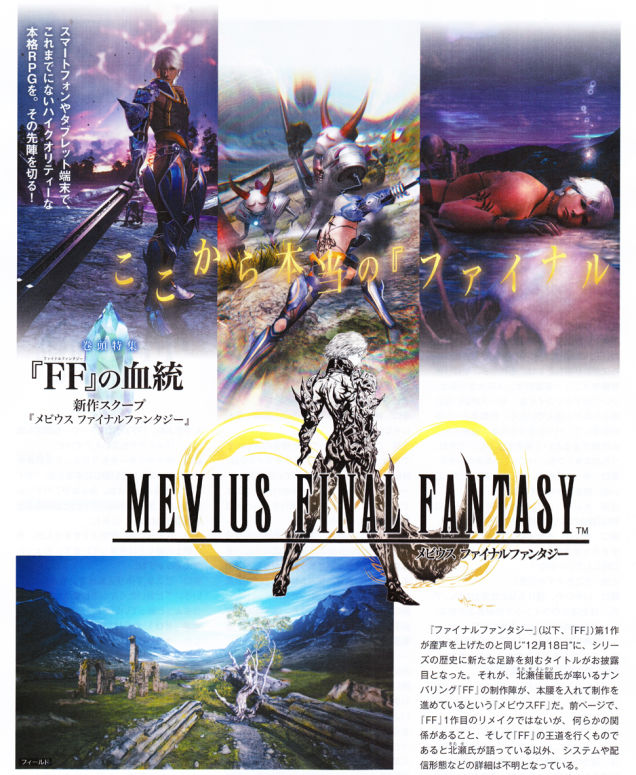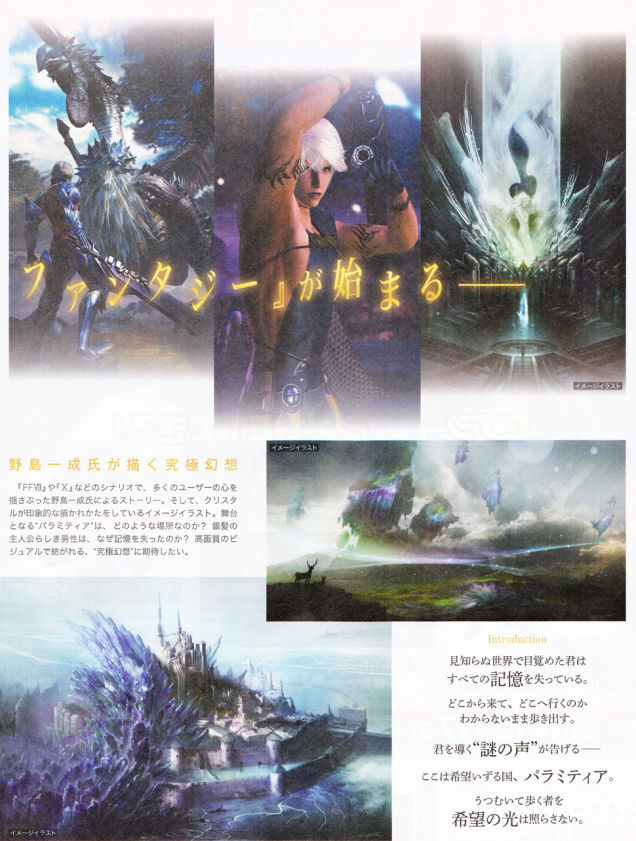 More details will be released when the edition of Famitsu is. The full interview between Kitase and Sakaguchi will be available tomorrow.
What are your thoughts about completely new Final Fantasy? Any thoughts of it being on a mobile platform? If this game has Sakaguchi's blessing, do you feel it could be a favorable entry?

UPDATE:
Toshiyuki Itahana will be the one creating the character designs. His previous work can be seen on Final Fantasy IX and Final Fantasy Crystal Chronicles.
Kazushige Nojima, known for his works in writing on the Final Fantasy VII compilation, Final Fantasy VIII, and Final Fantasy X, Final Fantasy XV, and various other works for the series is also part of the team.