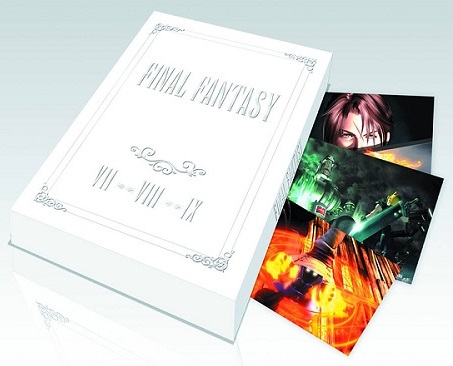 Prima Games is releasing a box set of hardcover Final Fantasy VII, Final Fantasy VIII, and Final Fantasy IX strategy guides! These remastered guides have been redesigned from the ground up, including ribbon bookmarks and high resolution screenshots.
The release of new and improved guides is especially great news for Final Fantasy IX fans, who will appreciate that this guide doesn't consistently reference the now defunct Final Fantasy IX section of
PlayOnline
. This set also includes 3 holographic lithograph prints of iconic characters from each game. Pre-orders are now available on websites such as
Amazon
and
GameStop
set for a March 17th release, which lines up with the release of
Final Fantasy Type-0 HD
.
Did you own the original guides for these games? Is this box set something you're interested in getting? If so, it might be a good idea to get a jump on it. This may very well be worth its weight in gold as time goes on.