Square Enix recently
announced
that the upcoming PlayStation 4 release of Final Fantasy X|X-2 HD Remaster will include bonus items for fans who choose to pre-order. The North American version will release on May 12th and include a desktop calender featuring the artwork of Yoshitaka Amano, while the European version releasing on 15th May will come with a steelbook case also featuring Amano's artwork.
The PS4 release will be almost exactly the same as its PS3 predecessor. It still has all of the great new features, including the international version of both games as well as the bonus audio drama, however, it has a few new features:
Switch Between the Original and Remastered Soundtrack- Fans who want to listen to the newly remastered soundtrack or the original from the early 2000's now have the option to do both. Square says this has been a popular fan request.

Cross-Save Functionality- If you so choose, you can have one save file between all current gen console releases. Play your game on either the Vita, PS3, or PS4 and never have to worry about needing multiple save files.

Remote Play- Transmit the audio and video experience of your PS4 onto your Vita instead of a television screen.
The PS4 version of the game also has
enhanced visuals
, now with full 1080p quality. Granted, the difference isn't a huge as the comparison between the PS2 and PS3, but there is a noticeable change. The coloring is more vibrant and the lines seem more distinct.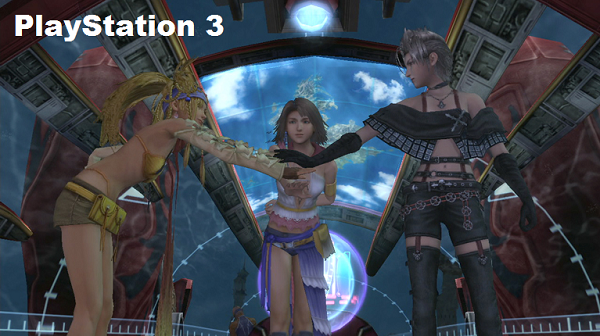 Do you own any previous releases of Final Fantasy X or X-2? Are you enticed by what this new version of the game has to offer? Is this release overkill, or a great way to get the game out to a wider audience? Let us know in the comments or tweet us your thoughts @eyesonff with the hashtag #ListenToMyStory.