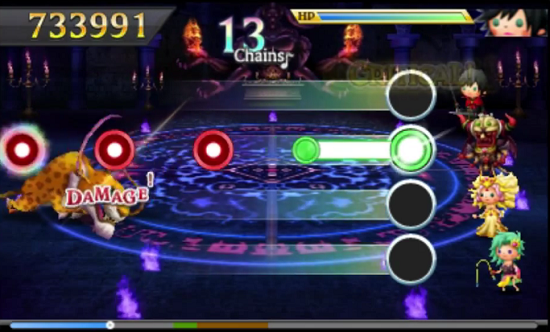 Theatrhythm Thursday strikes once more! Along with a few new Final Fantasy songs, fans of classic Square Enix titles such as Chrono Trigger and Romancing SaGa will now be able to add a few more tracks to their ever growing nostalgic playlist.
Six new songs
in total are available from 5th March:
Originally Posted by
Siliconera
The Square Enix Japan
YouTube
channel has uploaded a video with snippets of each new song for your previewing pleasure. It's a real treat to hear "Battle with Magus" while standing in the iconic purple candle lit room.
Are there any songs you'd like to see added in a future DLC release? What has been your favorite track thus far?