Japanese gaming site, Nishibun has reported that former Square Executive Vice President, Hironobu Sakaguchi, the man who was responsible for bringing to the world such great video game series as Final Fantasy and Chrono, is about to
return to the company. No official title has been given, but it's rumored that he will return to produce three more games before he officially retires from the gaming industry.
The biggest (and only confirmed) game on that list is the next game in the Chrono series. Neither name nor storyline has been revealed, just that it will tie up all the loose ends from the first two games. Will Magus finally reunite with his long lost sister? Will Crono finally speak?
"We will tie up elements from both games," an unnamed source told Nishibun. "You can expect to see both Crono and Serge united to fight the ultimate force. It's all really going to be exciting, but I can't say anymore on it than that."
As for the other two, one of them may be Final Fantasy XVII. The unnamed source hinted that it may not only be Sakaguchi's last game, but the last game for the series as well. "Final Fantasy has had an epic run. Square Enix is always interested in improving upon what we already have, as we've done with most of the early games of the series," the source noted. "Final Fantasy Type-0 HD has proven very popular with gamers in the West. Along with the popularity of the HD remakes of Final Fantasy X/X-2, which featured Japanese-exclusive content, there may be room for other rereleases with bonus content not available before."
The nameless source also broached other franchises owned by Square Enix that the company wants to do more with. "We also have a large library of games from all of our recent acquisitions. Tomb Raider, Hitman, and many of the Enix franchises need focus right now. It's what the market demands."
Currently, Final Fantasy XV and Final Fantasy XVI are in different stages of development. Recently a demo for Final Fantasy XV, called Episode Duscae, was released as part of the first print versions of Final Fantasy Type-0 HD. No word yet on Final Fantasy XV's release, but things look hopeful that it's going to be soon based on the epic demo.
Finally, the source went into a bit of detail regarding the other game Sakaguchi will produce. "He's not sure right now what he wants it to be," he said, "Yosuke Matsuda has suggested he remake Radical Dreamers, as a way to complete the whole Chrono thing. We feel the original would make nice downloadable content, as it was OK, but doesn't really fit the modern gaming fan's needs to be sold on its own."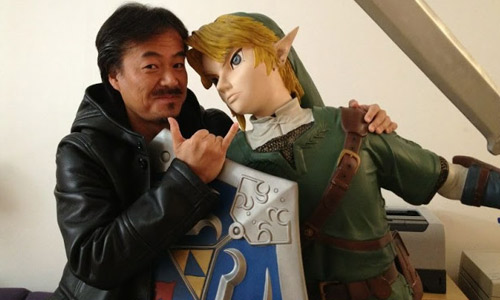 But here's the kicker. The source discloses that Sakaguchi wants to go in a much different direction. "He said he'd consider it, but he's more interested in working with Shigeru Miyamoto, who may be on his last days as a game developer as well," the source revealed. "He didn't get a chance to do so with the first Mario RPG, but would like to for a sequel. They've been in private discussions, and it would seem both parties [Sakaguchi and Miyamoto] are willing."
The only roadblock, the source stated, is Square Enix and Nintendo. "There's still a bit of bad blood between the two companies. Nintendo is still hurt over Square 'abandoning' their consoles so long ago, and Square Enix is still frustrated with Nintendo's policies and hardware," he continued. "It would take a lot of encouragement from the producers to get the ball rolling on that one."
While it's wonderful that Sakaguchi's back in the fold and is anxious to work with Miyamoto on another Mario RPG game, it's extremely bittersweet that we may be seeing the end of two of our favorite franchises, Final Fantasy and Chrono Trigger. Hopefully, Square Enix will reconsider (especially if Final Fantasy XV does well), and will continue to make games for these series that we all truly love.