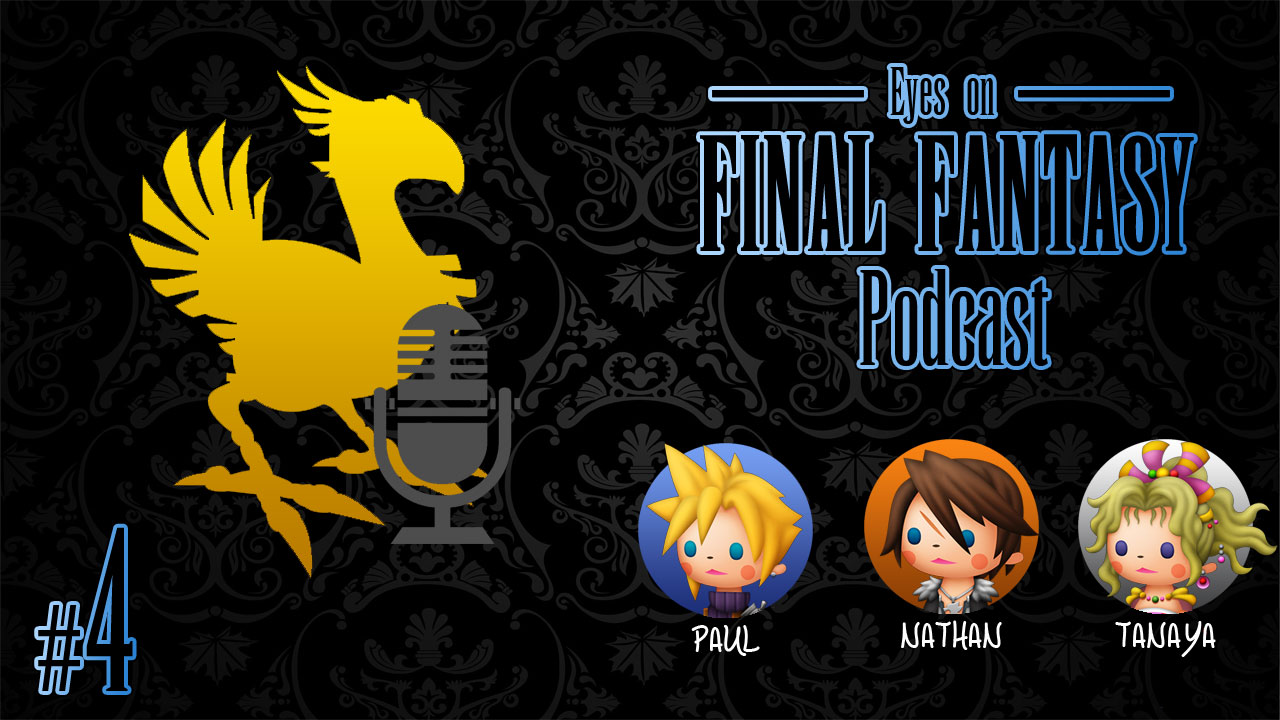 The Eyes on Final Fantasy podcast this week
features the voice of none other than Orion Acaba, who plays Nine in Type-0 HD! Join Paul, Nathan and Tanaya as they discuss the upcoming Final Fantasy Type-0 HD and their thoughts and concerns on the game, trailers and soundtrack. Things go downhill fast when the premise of doing a line of coke from a Moogle's pom pom and a chocobo human centipede are proposed.
If you've missed any of the previous podcasts you can find them all on our YouTube playlist
here
.