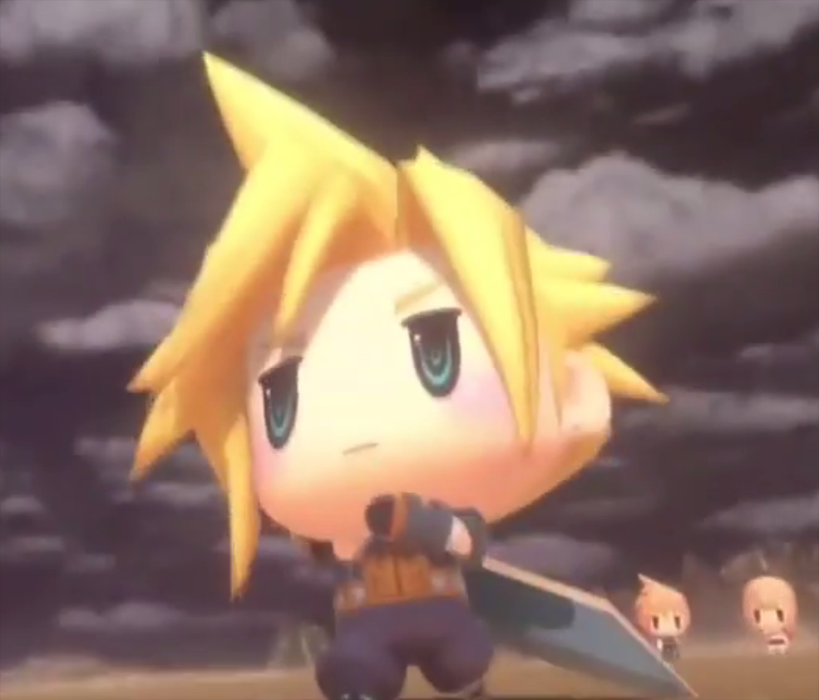 The adorably new Final Fantasy game is
World of Final Fantasy
. You'll play two siblings who interact with the large-headed character of the Final Fantasy worlds. Not much is know about this entry outside of the trailer so check it out!
This game will be released for the Playstation 4 and Playstation Vita in 2016. (We know it's not as exciting as
Final Fantasy VII being remade
but it's cute right?)
We may get more information tomorrow during the Square Enix conference but for know, enjoy a bobbleheaded cloud.