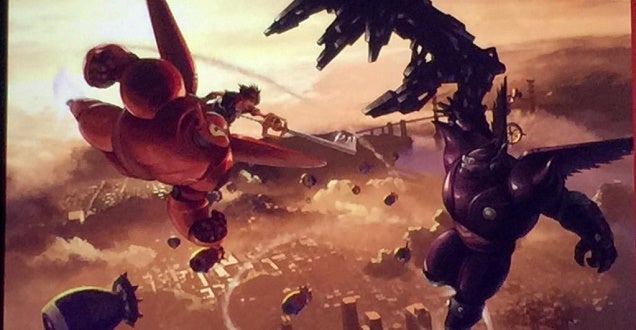 Image courtesy of Kotaku
Today during Disney's D23 convention producer Shinji Hashimoto announced that San Fransokyo, the setting of the Academy Award-winning Disney film
Big Hero 6
, along with its loveable cast, will be making an appearance in Kingdom Hearts III.
The story is set to follow the events of the movie instead of recapping them with Sora & co. integrated into it (like in KHII), so expect some interesting twists to the world of Big Hero 6! As illustrated in the concept art, Sora will most likely end up battling a Heartless version of Baymax, while riding on the back of the robot.
Are you excited for
Big Hero 6
in KHIII? What other characters do you want to appear as party members? Let us know in the comments!
Source: Polygon, Kotaku