Square Enix announced today that a port of the PC version of Final Fantasy VII was released today with the latest Apple Store update. This version, for the iPhone and iPad with iOS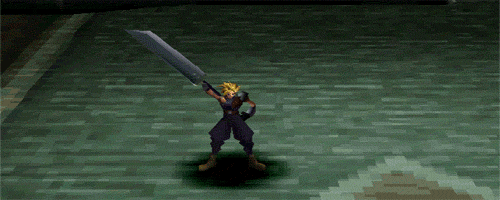 version 8.0 and up, will feature touch controls and an option to turn of random encounters (speed run, anyone?). There is also the option to max out your stats automatically, in case playing the game becomes a hassle. Actually, considering that it has touch controls, that could possibly happen.
The best thing, though, may be the inclusion of the Final Fantasy Portal App. Included with this app is none other than the greatest Final Fantasy side game of all time, Triple Triad. Yes, an official Triple Triad right on your phone!
Another port of Final Fantasy VII will be released later this year on the Playstation 4. Unfortunately, these will have to hold us over until the remake is completed in a year (decade) or two.