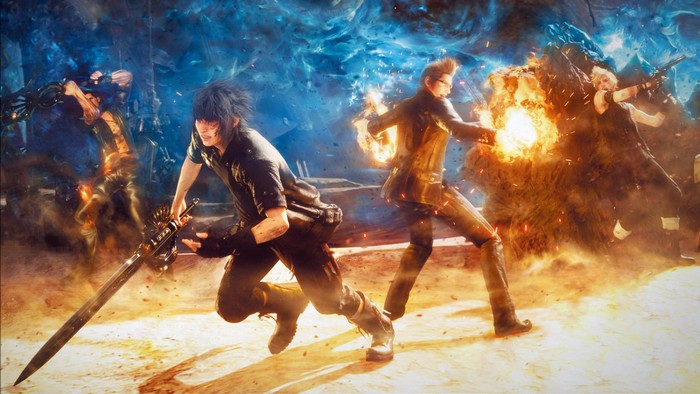 Tabata has announced that there will be two types of magic in Final Fantasy XV. The first set of magic is a more common magic that all humans can use, whereas the second form of magic is only accessible to people within the Royal Family. Its not much to go on for now, but the next Active Time Report is scheduled for next month, so expect the full details then!
As well as this Tabata spoke briefly about women within Final Fantasy XV, stating that the main party will meet many women throughout their journey who will have roles to play within the story.
Final Fantasy XV is scheduled for a 2016 release, with an Active Time Report due next month and a big reveal due for March.
Source:
http://www.examiner.com/article/fina...women-the-game