Dragon Quest is celebrating its 30th anniversary this year, and Square Enix just keep adding fuel to the hype train (mostly to appease the fans who are angry that there has been no new footage of Dragon Quest XI yet) with new games and special events announced constantly to capitalize on this milestone anniversary of this monumental series. Just now, Dragon Quest Museum has been announced.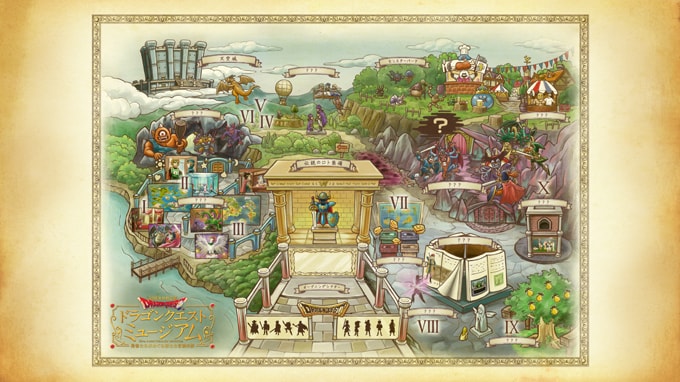 Dragon Quest Museum will be open from July 24th to September 11th at the Shibuya Hikarie skyscraper in Tokyo, Japan, and if you're close enough to visit it, the park will be open from 10 AM to 10 PM. I use the word "park" as Dragon Quest Museum sounds more like a theme park than a museum on paper. The whole establishment will be divided into ten sections, with one devoted to a game in the main series each. Many themed attractions are planned, with a Monster Park where you can meet the iconic critters of the series, with my favorite Bewarewolves, Rottenweilers, Spinchillas, and Mother Ockers no doubt included in their midst, as well as a bazaar area with unique merchandise, a movie showcasing a battle with a demon lord, a complete replica of Erdrick's Armor, a model of the floating castle of Zenithia, and many more!
This will no doubt be a fantastic attraction for Dragon Quest fans, with plenty of nostalgic flavors for long-time fans! I know we have several Dragon Quest fans in our midst - anyone willing to travel to Japan to take part in this? Let us know what games are your favorite and what attractions you'd like to see!
source: siliconera