With the remake of Final Fantasy VII well under way, it wasn't long before some new and updated figures busted their way to our shelves too.
Kotaku writer Mike Fahey
took some photographs at 2016's Toy Fair of what appears to be the prototypes for some new Cloud and Barrett figures which we might be able to get our hands on in the near future.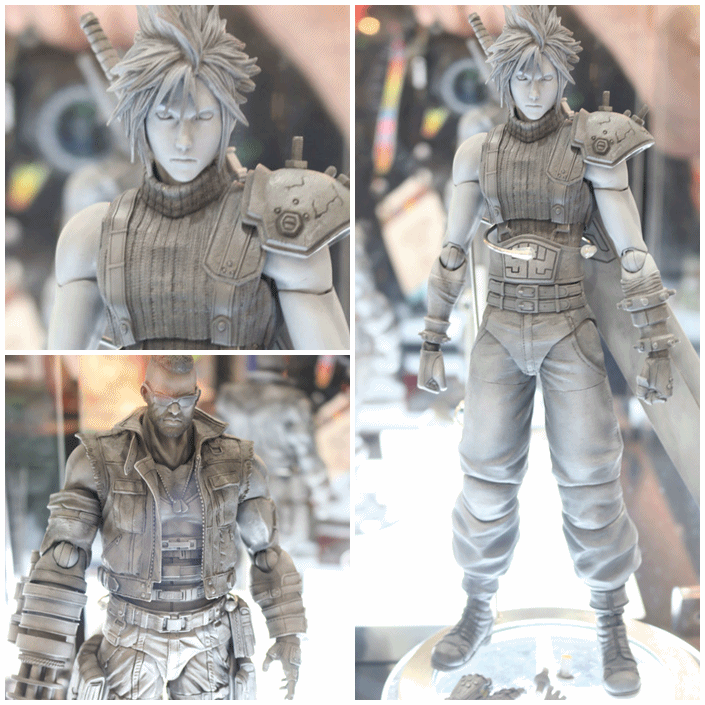 They're looking pretty good so far, and it makes me wonder who else from the beloved game we might see getting a revamped figurine!
And that's not all for you collectable lovers... If you're a fan of Final Fantasy XII, then you'll be pleased to hear that the Play Arts Kai Fran has now been released! So, if you've already got a Balthier, then why not get his best friend/lover to keep him company? The details on her are absolutely amazing and she looks almost as if she may come to life any minute! I've seen Fran get some well deserved love on this forum, so I wonder if any of you guys will grab one for yourself!
So, that's pretty exciting stuff right? I personally have an original Final Fantasy VII Tifa on my shelf, and I can't wait to perhaps upgrade her to coincide with the remake! Does anyone else have any Final Fantasy figures? Think you'll be adding the new Final Fantasy VII party to your Christmas list? Let me know...