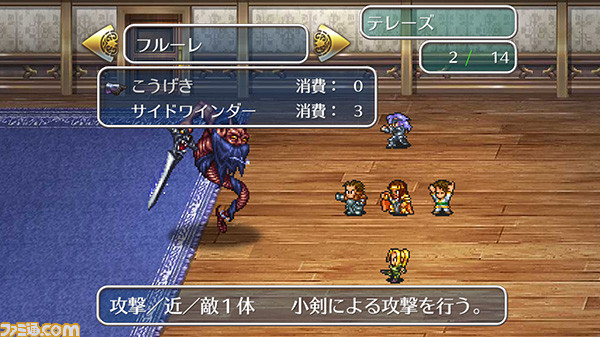 Square Enix is doing what it does best yet again, porting one of their classic games on mobile devices. Romancing Saga 2 will be released on the iOS, Android, and Playstation Vita. It had been released on mobile in 2011, but this is for the first time on iOS and Vita. The game originated on the Super Famicom in 1993, and has been released on the Wii and Wii U Virtual Consoles in Japan.
This remake will feature new classes and dungeons. The classes include the Onmyoji, which uses dark techniques, and the Ninja, which is a Ninja. The dungeons are called "The Dungeon of Reminiscence", and will give more insight into the Seven Heroes. There are four parts, and each features new allies and formations. The game will also have updated controls and graphics.
The iOS and Android versions will be released on March 24 in Japan. The Playstation Vita will get a release later on. As for the West, there hasn't been an announcement.