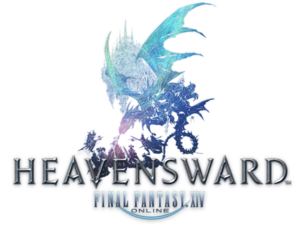 Another Dev Diary was released! This time about
the details of visual design!
Take a a quick journey with the developers of Final Fantasy XIV: Heavensward and learn a bit about what goes into all the beautiful visuals in the popular game.
Character artist Yuji Mitsuishi and Lead Animator Shinya Ichida discuss the process of designing and animating the flying mounts introduced in Heavensward and how the unique characteristics of each mount would influence how it would move and fly. Ichida went on to say how the team struggled with ideas on how to grant the ability of flight to the popular Fat Chocobo mount.

"At first, we argued about how a fat bird would even be able to fly," said Ichida. "But when we started talking about what makes the fat chocobo so charming—how the player makes him run by hanging his favorite food, gysahl greens, in front of him—we got to thinking that if we were to hang something he's crazy about in front of him, then he just might fly. And so we came up with the idea of using a piece of cake."



If you missed
Chapter 1
: Sound Design or
Chapter 2
: Story and Lore, check them out! What are your thoughts about the visual design in Heavensward?