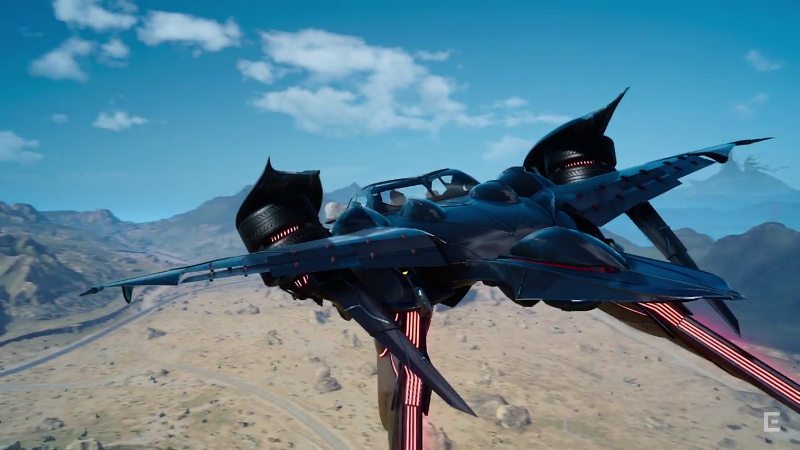 Final Fantasy XV has been getting a lot of attention at this year's E3 and today we take another look at the game's airship. The game's airship was first revealed at the Uncovered event back in March, very briefly at the end of a trailer. Now, we have an extensive look at this transforming, flying car.
What's notable about this car is that it's different from the Regalia that's been shown in all the other videos. The carship has a more rounded build with sharp edges. Either the Regalia will be upgraded to fly through the game's campaign (likely by Cid) or the player will obtain a new version of the Regalia through the journey. We can see that the transition from ground to air is seamless and that the Regalia has parts that extends further when going airborne. The flight speed doesn't seem as fast compared to other FF games, but the other games were on a world map where the airship was larger than many structures on the map while this game has a more realistic scale by being open world.
Cruising through the skies looks to be peaceful and reminds me of flying in the Grand Theft Auto games. As shown in the video, landing the Regalia seems to be a bit tricky and revealed by Tabata, you can actually cause a Game Over by not landing properly. It remains to be seen if there are any areas you can access only by the carship.