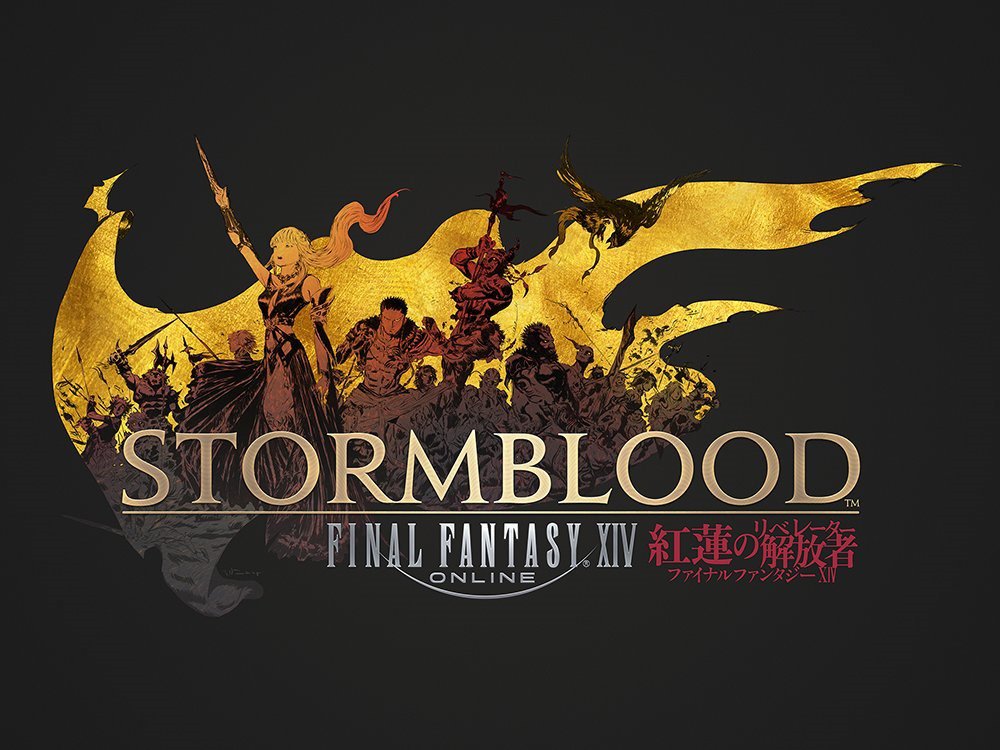 At the Final Fantasy XIV Fan Festival in Las Vegas today, Naoki Yoshida announced Final Fantasy XIV's next expansion, Stormblood. Slated for a release in summer 2017, we have a few details about 4.0. Before we go into that, check out the Teaser Trailer!
Thanks to
Siliconera
we have some more details:
The Monk job will be a focus in Stormblood just like how Dragoon was a focus in the previous expansion, Heavensward.
While it wasn't officially announced, Yoshi-P wore a "Scarlet Witch" shirt, teasing a possible Red Mage job as one of the new ones for 4.0. He previously wore a Batman shirt to tease the Dark Knight job, and a 007 shirt to tease a new gunner class which ended up being Machinist.
The level cap will be raised from 60 to 70.
Stormblood will usher in a revamped battle system which will include an additional skill system overhaul and a reassessment of ineffective, unused actions.
The size and number of new areas will not be less than Heavensward
All new Primals will feature characters from previous Final Fantasy titles, but also ones original to XIV.
Stormblood will, of course, feature all new dungeons for players to explore, as well as new high-end raids and alliance raids
"The Forbidden Land – Eureka" will be unique to Stormblood, and will span its own entire area. It will include notorious monsters and might be used for next set of high-end weapons, such as zodiac and anima.
New gear and recipes will be added in the expansion, and the new gear will include winners of the fan-designed gear contest.
Item inventory will be expanded in Stormblood thanks to upgrades to the game's servers.
A fourth residential area will be added, though the location of the area was not revealed.
The release of Stormblood will see the end of PlayStation 3 support for Final Fantasy XIV. This was also met with a cheer from the audience.
Are you excited? What are you thoughts on another expansion so soon? Share your thoughts!