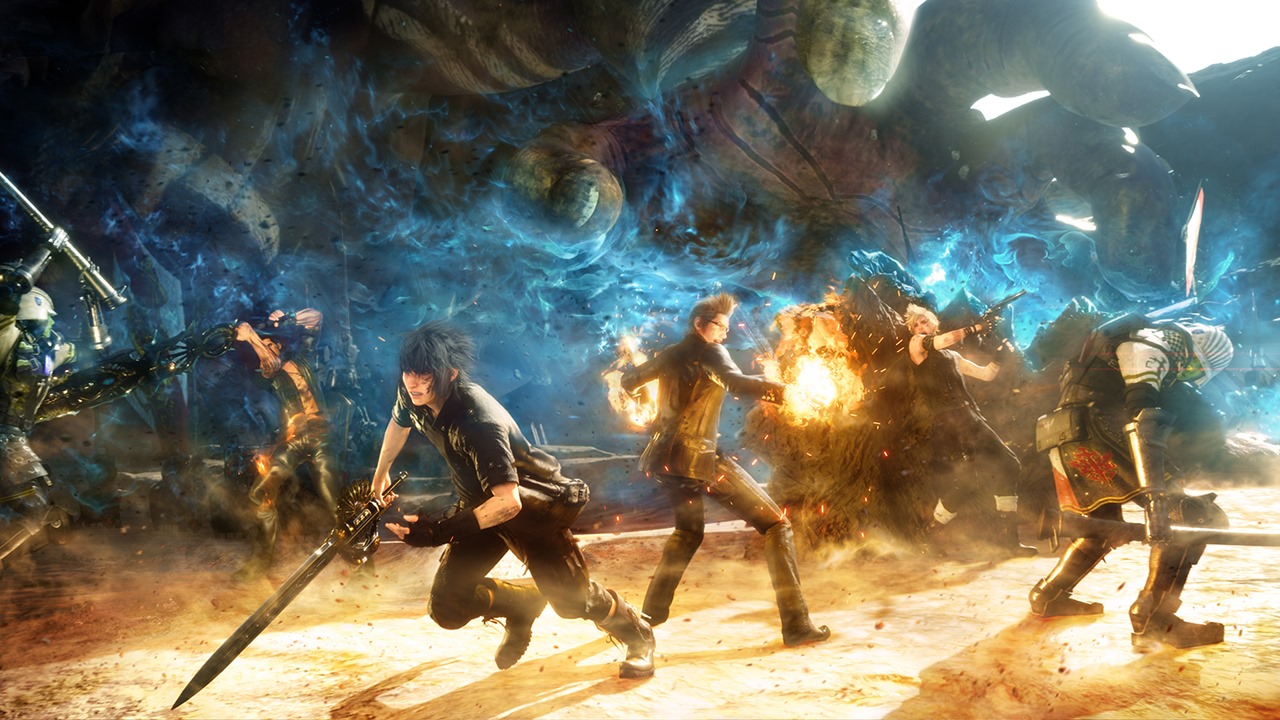 Square Enix has
provided
an "updated roadmap" for the future of Final Fantasy XV. Director Hajime Tabata shared their short, mid, and long term goals for the game:
Short-Term Goal
First, it is to increase the degree of gameplay satisfaction for Chapter 13. By providing a major power up for the Ring Magic and such, we've already started on many enhancements. Details on the enhancements and availability will be shared on a later date.
Mid-Term Goal
We will enhance the direction of the game's second half, and increase the satisfaction level of the story experience. For example, "why did the character named Ravus meet such a fate?" and such, will be just some of the event scenes we plan to add. Since additional event scenes require voiceovers and work on localization for all the languages, we've made this into a mid-term goal. We will share more when details for the plan are decided.
Long-Term Goal
We'll make important characters that appear in the main game into playable characters. Again, we're also looking into an avatar system that will allow you to make your own original character to play the game.
We will continue to vigorously work on various updates so that players can continue enjoying Final Fantasy XV for a long time to come.
Other
We'll add a New Game that will allow you to carry over the status from when you cleared the game. Items that will allow you to clear at low levels, invincibility suits, and such will also be provided. Enlarged font display will also be provided to make reading messages easier.
Boss fights with rewards and results, limited-time Mob Hunts, and content that will allow you to play the game live will also be offered.
Again, the following already-announced DLC will be available as well:
Final Fantasy XV Holiday Pack
Final Fantasy XV Booster Pack
Final Fantasy XV Episode Gladiolus
Final Fantasy XV Episode Ignis
Final Fantasy XV Episode Prompto
Final Fantasy XV Online Expansion Pack: Brother in Arms
The entire staff all wish for players from around the world to further enjoy Final Fantasy XV. We thank you for your continued support of Final Fantasy XV as well as the Final Fantasy series.
Final Fantasy XV Director,
Hajime Tabata
What are your thoughts on all these updates they want to add?