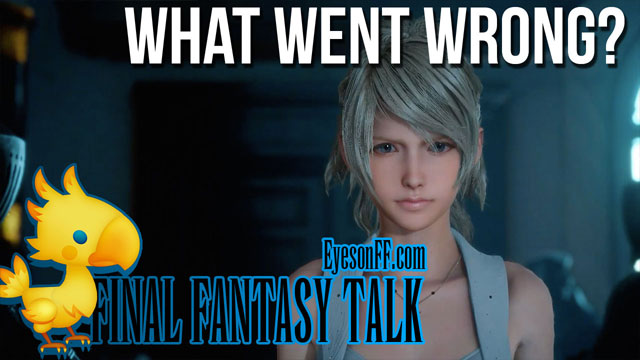 Now that most people who got Final Fantasy XV day one have had a chance to beat the game, it's time to have a look back on the story and discuss some of the details. You may have seen EoFF members Loony BoB and Fox in particular having a debate about it on the forums and so I thought it would be a good idea to invite them onto FF Talk to have a chat about it and to get both perspectives.
Warning: Spoilers up to and including the ending!
For those of you who don't know, FF Talk is a monthly(ish) show where a couple of members of the site discuss issues relating to the FF series. If you watch the video and find yourself with a burning issue you'd like to talk about - let me know! I'd love to have you on the show.
What did you think of BoB and Fox's views? Whose view do you lean more towards? What disappointed you the most about the story and what did you enjoy the most about it?