Final Fantasy XII: The Zodiac Age will be getting both a Collector's Edition and Limited Edition when released on July 11, 2017. Both editions are available for pre-order exclusively on Square Enix's Online Store.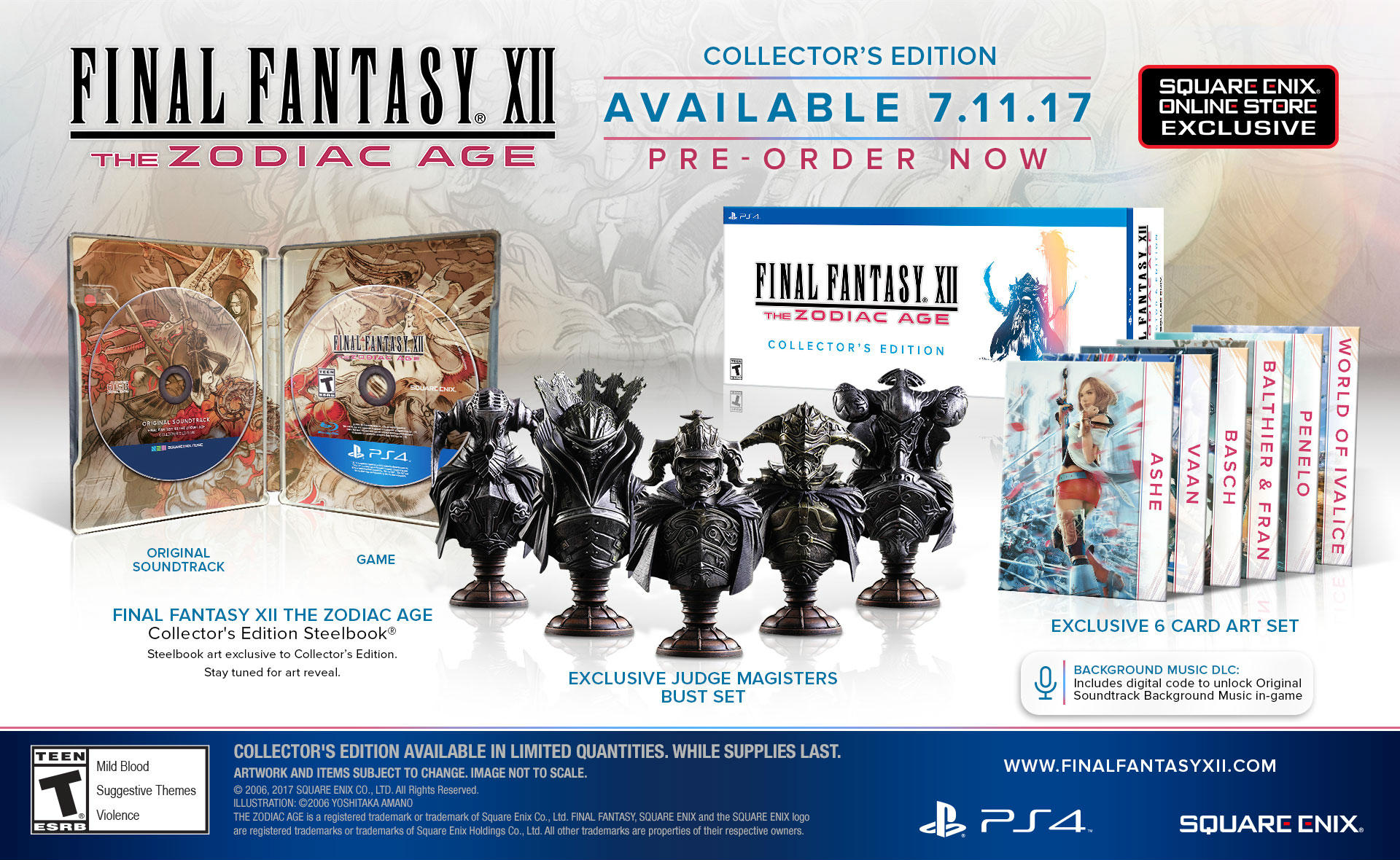 The Collector's Edition will feature an exclusive Steelbook, official soundtrack, sux art cards, a set of five Judge Magister Busts, and a digital code to download the original soundtrack BGM in game for $199.99. If you aren't in the market for artwork, you can get the Limited Edition, which features it's own exclusive steelbook, and the previously mentioned digital code. This will only set you back $49.99.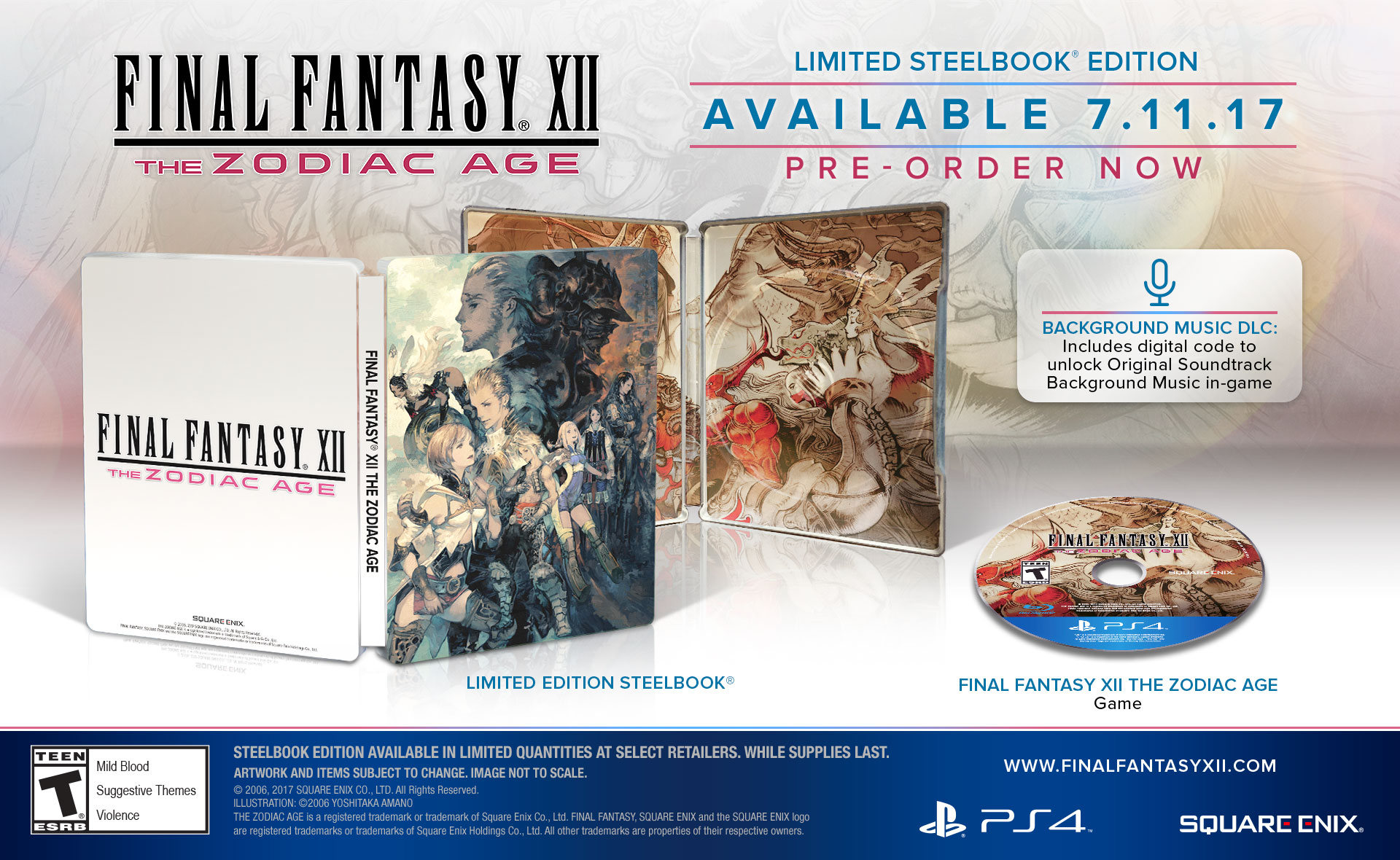 For those interested only in the digital download of the game, for pre-ordering in Playstation Store you will get a Final Fantasy XII: The Zodiac Age theme and a four track music compilation by Akihido Yoshida, the later unlocking on July 11.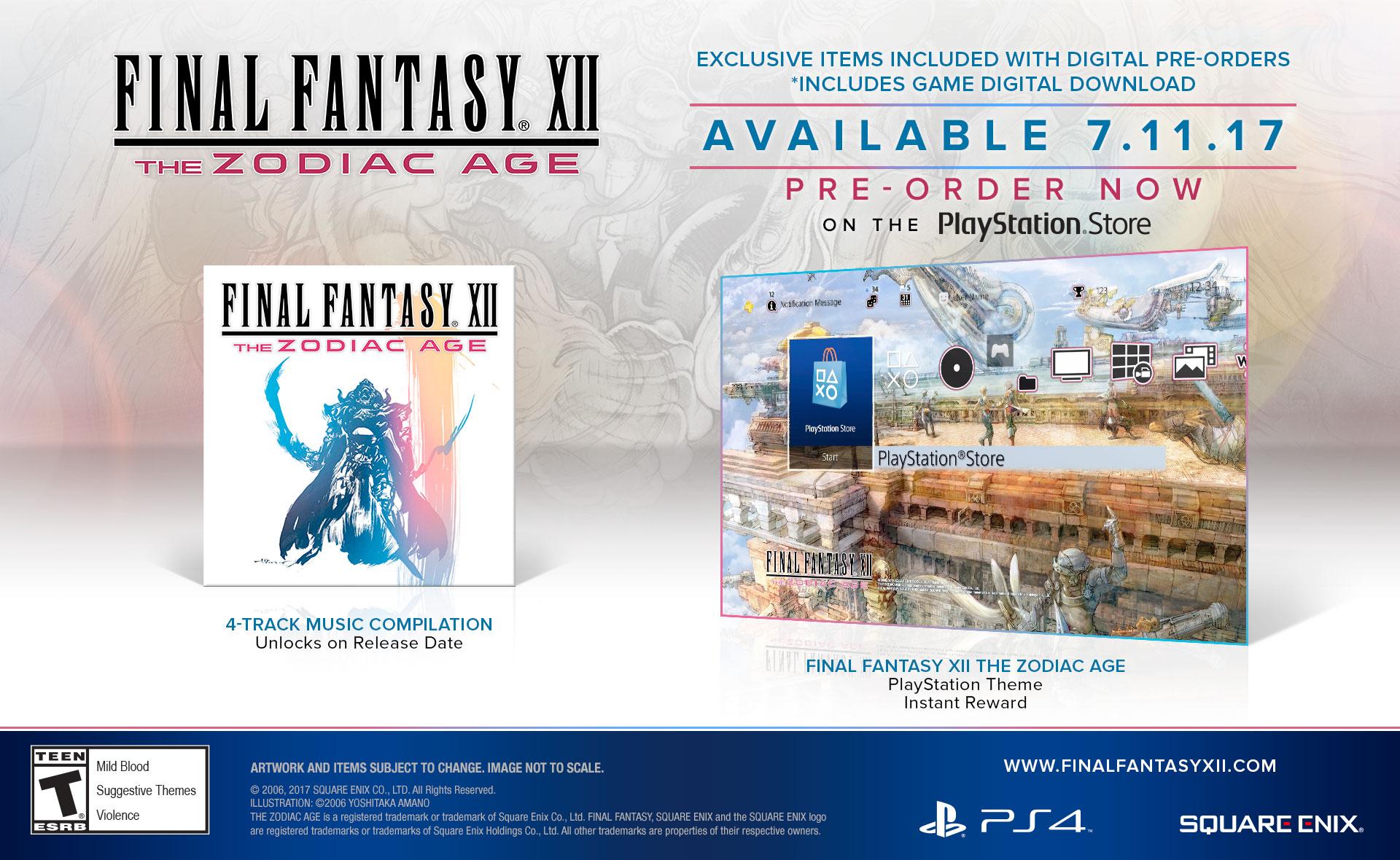 Also announced, on March 23, 2017 for World of Final Fantasy, Balthier will be available as a free download Champion Summon.
Playstation Store Link:
https://store.playstation.com/#!/en-...XIIGAMEPS400NA
Collector Edition Link:
https://store.na.square-enix.com/pro...-s-edition-ps4
Limited Edition Link (amazon):
https://www.amazon.com/dp/B06XHYDSG2...+playstation+4