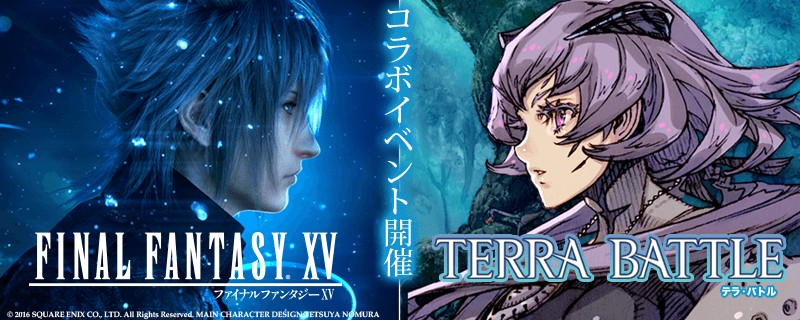 Mistwalker Studios announced another crossover event with Square-Enix focusing on Final Fantasy XV
with Noctis and various monsters from Final Fantasy XV taking their princely adventures to the world of Mistwalker's Terra Battle.
The event begins on April 27th, and will have the player help Noctis, Ignis, Gladious, and Prompto battle FF mainstays like Behemoth and Titan. Completing the event will give the player the chance to unlock one of three variants of Noctis with different weapon specialties. For those familiar with Terra Battle, this will be similar to the Bahamut events or The Last Story event they occasionally do.
No word on whether anything from Terra Battle may show up in Final Fantasy XV, or any news on the console version of Terra Battle.
News from Siliconera
Images from dualshockers.com