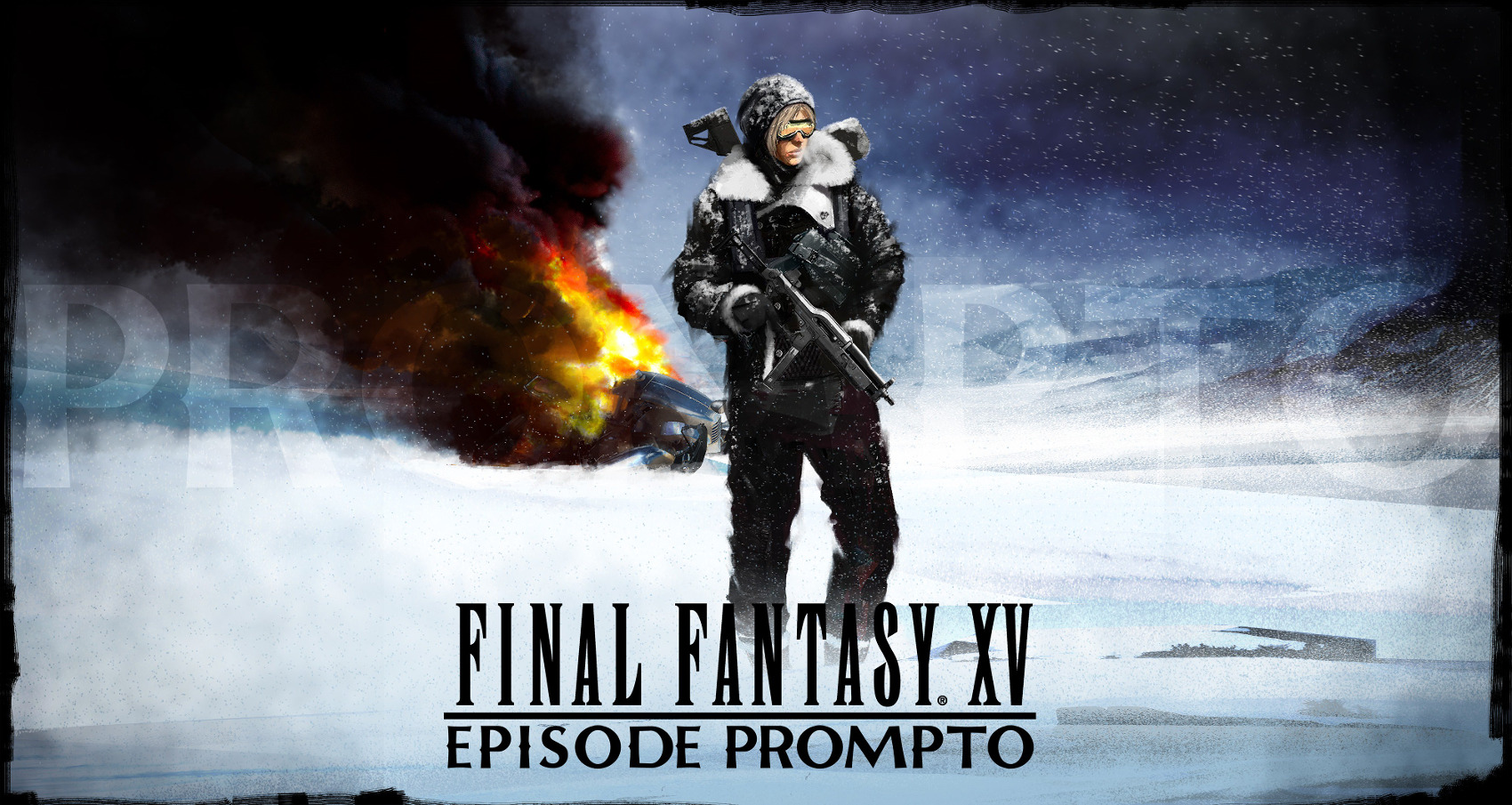 The new trailer for
Final Fantasy XV
's latest DLC Episode: Prompto has now been released. Featuring over two minutes of gameplay footage and cutscenes, the trailer hopes to entice players wanting more from Final Fantasy XV.
"Lose your will to live and you lose all hope of me helping your sorry ass"
The trailer expands upon some of the combat mechanics teased from previous releases. While
coverage from Freya
indicated a move towards more stealth-based gameplay, this trailer holds nothing back in showing some of the more visceral over-the-shoulder shooting. Prompto seems just as comfortable running and gunning as he is crouching under cover. Maybe he got too stiff hiding under cardboard boxes?
You won't just be alone however. The trailer confirms that Prompto will be getting assistance from Aranea, sporting a somewhat new look that seems to be inspired by
Final Fantasy Type-0
's fetching red scarves. It seems you might also be able to initiate team attacks with the dragoon.
Finally, if you wish your Final Fantasies had more James Bond influences, then you'll be glad that vehicle sections in the snow seem to feature also. Sadly, no Aston Martins this time around.
"Now you finally come home to Nifelheim, my son"


The trailer also hints at some of the story that'll unfold as you play through the touted 2-3 hour game time. Prompto's family and past seem to be brought into the fore a lot more in this DLC, while will please Prompto fans who want to learn more about his upbringing. Ardyn is also set to make an appearance, as does Noctis in a surreal looking cutscene.
Episode: Prompto will release on both PS4 and Xbox One on the 27th June. Prompto is often behind the camera taking photographs, but in this DLC he'll be the main focus. Will you be looking forward to this DLC? Do you think this will do well or do you think our hero will get camera shy?
A link to the subtitled version of the trailer can be found
here
.