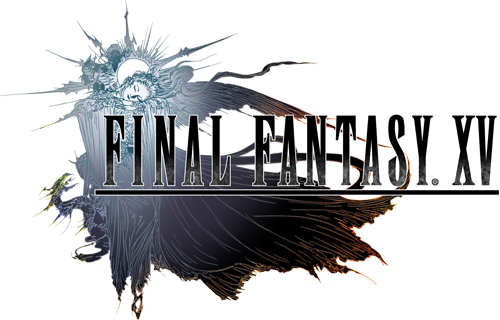 Final Fantasy XV is the latest game in the Final Fantasy series, presently in development by Square-Enix. The action RPG is promised to be "A fantasy based in reality" and its modern setting is in stark contrast to the settings of earlier Final Fantasy games, being more darker and based on believable characters. It will be directed by Hajime Tabata who also directed Crisis Core and Final Fantasy Type-0 HD, and Final Fantasy XV promises to be similar in terms of combat. Here we bring some
frequently asked questions
about Final Fantasy XV.
What platforms will Final Fantasy XV be released for?
It has been announced that Final Fantasy XV will be appearing on the PlayStation 4 and the Xbox One.
Will there be a PC release for Final Fantasy XV?
Not initially - Square-Enix have only announced it for consoles. With that said, all of the most recent Final Fantasy titles have been released for the PC at a later date so don't rule it out happening later down the line.
When will Final Fantasy XV be released?
It has been officially announced as September 30th 2016.
Wasn't Final Fantasy XV previously a PlayStation 3 title Final Fantasy Versus XIII?
Yes. The game was originally announced back in 2006. It has since been rebranded and is now being developed for next-gen systems. There will not be a PlayStation 3 release of Final Fantasy XV.
How is Final Fantasy XV related to Final Fantasy XIII? Are they set in the same world?
They're both from the Fabula Nova Crystallis mythology, the same as Final Fantasy Type-0 but there are no direct connections between characters and worlds – the game will not be set in Pulse or Cocoon, and instead has its own unique world. The Goddess Etro is confirmed to make some appearances but game director Tetsuya Nomura has stated that terms such as "l'Cie" and "fal'Cie" will be kept to a minimum.
Will Lightning be in Final Fantasy XV?
Not as a main character, but don't rule out a Lightning cameo in XV – particularly after the modern ending of Lightning Returns.
What will the Final Fantasy XV battle system be like?
Very similar to the Kingdom Hearts battle system, although made more "adult" and "realistic". The party will usually contain three characters and the playable character, Noctis. A variety of different weapons such as swords, guns, lances and axes are possible. Each character has a weapon that they specialise in, apart from Noctis who is capable of equipping any weapon.
Combo attacks can be chained and other party members can combine to launch joint attacks. Magic will be possible, with each character having a different type of magic. Noctis has "Warp" magic, allowing him to teleport to opponents. Vehicles and mechas also feature in combat, and can be stolen from the opponent. Summons will also be present. We have so far seen indications that old classics Ramuh, Titan, Leviathan and Carbuncle will be in the game. They seem to be on a much larger scale than ever before.
Check out this video of a FF15 battle, showcasing the battle system.
Who are the characters in Final Fantasy XV?
Noctis Lucis Caelum is the main character, and a prince of the Kingdom of Lucis. Lunafreya Fleuret is the female lead and is from an aristocratic family in the neighbouring kingdom of Tenebrae. Noctis and Stella share the ability of seeing a mysterious "light" connected to a goddess of the dead, Etro. Other confirmed playable characters are Noctis's friends: Gladiolus Amicitia, Ignis Stupeo Scientia and Prompto. For more information, check out our characters page.
What is the story of Final Fantasy XV?
The world is divided into a number of different nation states. A longstanding stalemate between the nations is soon to come to a close. The world has been gripped in a cold war over the nations' crystals which has led to many nations regressing to a medieval state, and this is coming to an end with the rival kingdoms of Lucis and Niflheim about to sign a peace treaty. On the day of the signing, Niflheim invades Lucis and steals its crystal, forcing the young prince Noctis and his friends to flee.
What do we know about the Final Fantasy XV Original Soundtrack? Will Nobuo Uematsu be involved?
Yoko Shimomura will be the composer, following on from her work as composer on Kingdom Hearts. For more information,
check out our soundtrack page.
Was it true that Final Fantasy XV was going to be a musical?
Yes. Tetsuya Nomura was inspired after watching the Les Miserables movie of 2012. Tragically the executives at Square-Enix overruled him.
Is it true that sequels for Final Fantasy XV are in the works already?
No. At E3 in 2013 Tetsuya Nomura explained that Final Fantasy XV is meant to be the first part in a longer saga. Given how long it now takes to develop a Final Fantasy game, Nomura stated that Square-Enix were exploring the possibilities of shorter games set in the same world and online titles to help maintain the interest of players. Nothing is in development as yet, however.
A spin off pinball game for mobile devices called Justice Monsters Five was developed by Square-Enix and you can see the trailer for that
here.
Wasn't there meant to be a character called Stella? What happened to her?
Stella Nox Fleuret was a blonde haired female character shown in the early trailers in the game when it was still Final Fantasy Versus XIII. She quickly became a fan favourite with her adept magic skills and possibly antagonist nature with Noctis.
It was confirmed during Active Time 6.0 that Stella had been cut as they could no longer fit her into the story. She was replaced by Lunafreya, a similar looking character from the same royal house.
Are Stella and Luna sisters?
No. Stella has been cut from the game and Luna is her replacement rather than her sibling.
Is there going to be a Final Fantasy XV animated movie?
Yes. Kingsglaive: Final Fantasy XV is a full CGI movie telling the story of the build up of events to Final Fantasy XV's main game.
Kingsglaive will feature Lena Headey as Luna, Sean Bean as King Regis and Aaron Paul as Nyx. The movie will be sold with the ultimate collector's edition as well as being available to download and stream. You can watch the trailer for it
here.
Is there going to be a Final Fantasy XV anime series?
Yes. Brotherhood: Final Fantasy XV will be released for free via YouTube in the run up to the release of the main game. It will be a five part series that will tell the story of Noctis how he, Prompto, Ignis and Gladiolus came to be friends.
You can watch the first episode
here.